BEST COMPUTER COURSES TO STUDY TO GET JOBS EASILY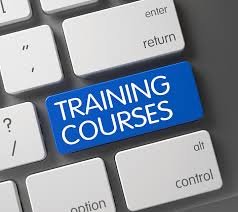 Students must choose courses wisely. One must always choose courses that promise jobs. Jobs are limited nowadays. But the competition for jobs is ever increasing! This has led to the unemployment of a large number of qualified young men and women. This is where computer courses come handy. These computer courses are usually completed in less time. Further, they guarantee easy jobs. Here, I will introduce to you some best computer courses (job opportunity wise).
LIST OF COURSES :
1 Advance Diploma in Computer Application
Like the above entry, this one also is a traditional Diploma course. The course duration is 3 years. 10th passed students are eligible to pursue this course. It is the minimum educational qualification required. It can also be pursued by the 12th passed science stream (mathematics group), students.
A tally is accounting software. Tally courses teach you how to use tally efficiently. Tally is trusted by many big companies and the Government to store and transfer financial statements.
Tally software is updated and it becomes necessary to master the latest version of the software. You may do this course at vedantsri institutes. (Best Computer Courses to get jobs in 2019)
3 Microsoft Office and Typing courses
This is a very basic and simple course. It is basically meant for a person who doesn't know much about using computers. It covers topics like MS Word, MS Excel, PowerPoint, etc. Also, it is good to learn to type. This will improve the typing speed of a person.
After finishing the above course, a person can comfortably take up data entry jobs. These jobs are not high paying.
Students who have passed 10th standard are eligible to pursue this 3 years long Diploma course. This course can also be pursued after completing the 12th Science stream (with Mathematics subject).
Though the course duration is pretty long, the course is quite valuable. Those who are interested in building a career in the IT sector may give this course a go! If you are willing to spend 3 years and acquire sound IT skills, going for a Diploma in IT course will be much better than other IT certificate courses.
This course will hone one's typing skills and general data entry skills. Not a high profile course, but it will help one acquire entry-level typing and office jobs. This course especially suits those who don't have advanced knowledge of computers.
Course duration may vary from one institute to another. Generally, it is 6 months long.
6 VFX and Animation
These courses deal with topics like visual effects, animation, 3D technology, graphics, etc. Earlier, this course had few takers. But with the increased demand for VFX and Animation professionals, this course has become popular once again.
7 Computer Hardware Maintenance
Those who are not too keen about software may pursue this course. Hardware maintenance course focuses primarily on computer hardware components, common problems arising in them and repair work related to them.
Web designing is a great opportunity for those who want to work independently. Web designing courses deal with various elements of making and maintaining a site. It consists of learning coding languages like HTML, PHP, JavaScript, etc.
9 Cybersecurity courses
Many tasks are done online nowadays. Tasks like banking, paying bills, shopping etc are done online. This is convenient for people. But, at the same time, they are facing huge security threats online. Cybercrimes are increasing day by day.
Cybersecurity courses are all about methods to ensure the safety of people and businesses online. You may also work independently as an ethical hacker or security auditor. (Best Computer Courses to get jobs in 2019)