Diploma in Financial Accounting Course, Details, Fees, Duration, Syllabus, Institute, Admission & Jobs
(Last Updated On: April 25, 2023)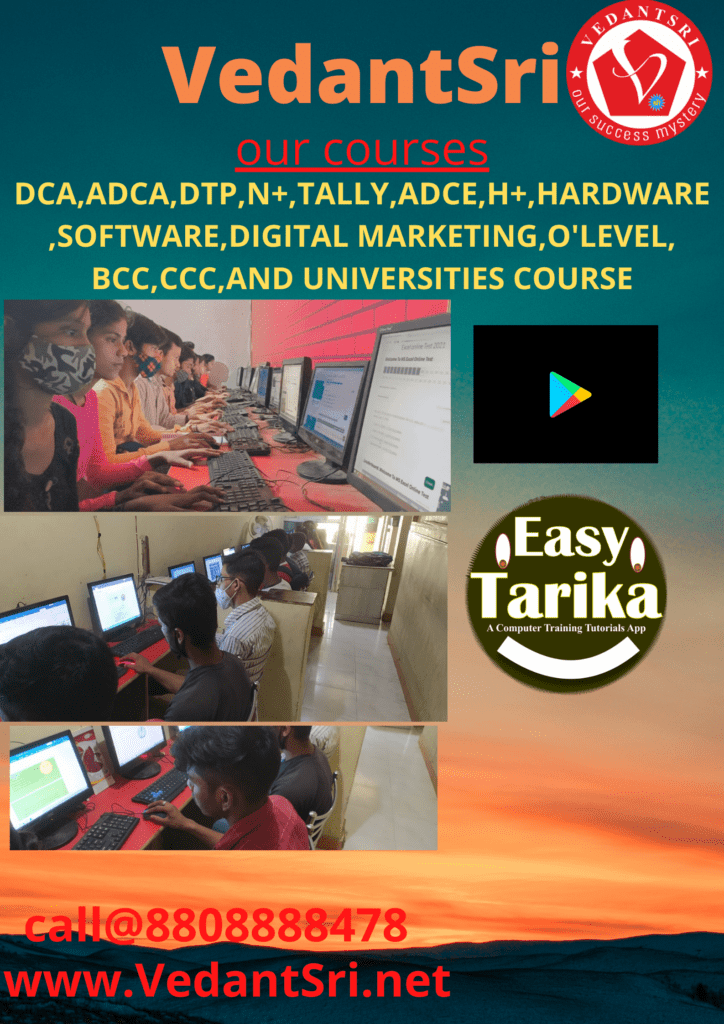 What is Diploma in Financial Accounting Course?
A diploma in Financial Accounting is a diploma-Category course. Financial Accounting is the area of accountancy that deals with financial communication. This includes the preparation of financial communications for decision-makers such as stockholders and employees, bank owners, suppliers, government agencies, and others. It is also career-orienting, which opens up many job opportunities after completion. A candidate can earn a diploma in Accounting and Finance through this course. This course is more professional than academic.
The demand for a Diploma Financial Accounting Course?
Accounting can be a challenging career. Many companies need the assistance of an accountant in order to run their businesses. This increases your chances of getting hired. Accounting skills and knowledge allow individuals with accounting skills to help in the development of a country's economy. The Diploma in Business Accounting & Taxation is a smart decision. It will allow you to learn all aspects of accounting and all rules and regulations that govern central and state taxation.
Read More:- Tally PRIME Course Fees, Duration, Scope, Syllabus, Admission, Institutes & Jobs
Fees of Diploma Financial Accounting Course?
The average fee structure diploma in financial accounting course minimum of 10,000-15,000 lies or depending upon the institute.
Duration of Diploma in Financial Accounting Course?
These courses are usually completed in 6 Months. It also depends on the institute.
How You Will Get a Diploma Certificate?
Step 1: – First, Enroll in the course
Step 2: – Then give some personal detail and fill up the registration form.
Step 3: – then Payment option via net banking, UPI, Google Pay, phone, etc.
Step 4: – After you complete the course then you get a certificate.
Read Also:- ADCA Course Fees, Duration, Scope, Syllabus, Admission, Institutes & Jobs in Varanasi
Syllabus of Diploma in Financial Accounting Course?
Section 1: Computer history, computer parts, like hardware, software, DOS necessary concepts.
Section 2: Introduction of Windows operations, windows applications, familiarize Windows, accessories, windows explorer.
Section 3: Basics of Microsoft Office, MIS reporting.
Section 4: Arithmetical functions, Statical functions, financial functions, Logical functions, SAP- Financial.
Section 5: review, Levy and exemption, registration process, meaning and scope of supply, valuation, payment, e-commerce, Input tax credit, IGST, SGST CSGT portal, Taxation: Direct and Indirect.
Offer in the cascading style sheet
If students want to learn the best computer course in Varanasi, then they also need to learn computer typing, personality development, and English speaking to achieve their dream job.
But the Good news for those who want to learn CSS. Because VedantSri is providing 4 courses completely Free in offers and the Free courses such as: –
Free Computer Typing for 45 Days
English Spoken For 45 Days
Free Personality Development
CTT training
Read More:- DFA Course Fees, Syllabus, Duration, Scope, Jobs, and Institute in Varanasi
Admission to Diploma in Financial Accounting Course?
Merit-based & entrance exam those who passed in 10th minimum 55% or any recognized board of India.
Jobs in Diploma in Financial Accounting Course?
Account manager financial, Assistance manager finance & accountant, associate accounting, income auditor. business Analyst, general manager accountant and finance costing engineer-automobile electrical accounting executive, SR accountant chartered accountant (senior role), senior accountant.
Scope in Diploma in Financial Accounting Course?
After that completing the course, Diploma in Accounting and Finance candidates will get jobs in roles like Tax Accountant, Financial Advisor, Financial Assistant & Accountant, Business Consultant, Chief Financial Officer, Certified Public Accountant, Finance Manager, Book-Keeping Clerk, Billing Clerk, etc., and other things that financial accounting is the backbone of the corporate system. Through the financial accounting framework, companies, investors, and officers are able to make sound decisions based on the information produced by and kept by financial accountants.
Being able to accurately and fairly present financial statements is a great skill to have as the world is trending towards a more collaborative and transparent ecosystem, where inter-company and international exchange are creating many technical challenges and furthering opportunities for improving reporting standards and guidelines. The skill set will always be in demand as companies and the people involved need the means to measure the financial health of the company.
Read also:-ADTP Course, Fees, Duration, Scope, Syllabus, Admission, Institutes & Jobs in Varanasi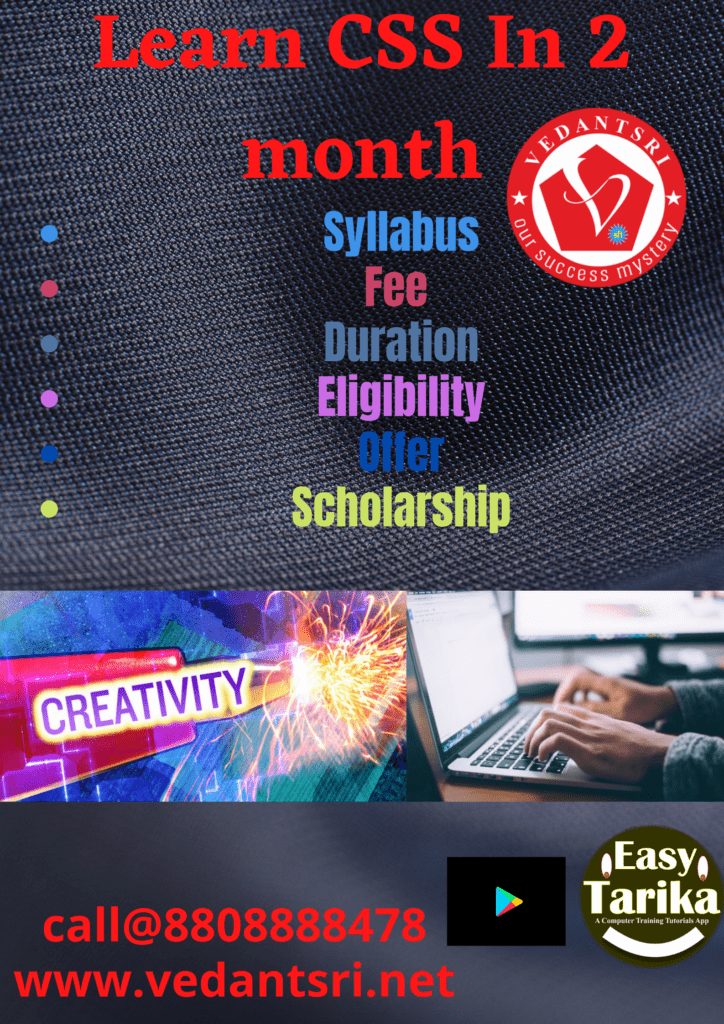 Feature in Diploma in Financial Accounting Course?
A diploma in Financial Accounting is a job briefed Financial Accounting Course from experienced accounts and tax practitioners covering all aspects of accounting and taxation. Using quality guidelines, the transactions are recorded, recap, and presented in a financial report or financial statements such as an income statement or a balance sheet. And other financial accounting-related courses are learned.
Discount in Diploma in financial accounting?
From time to time VedantSri Institute discounts on different courses and currently provided a 50% discount on these courses.
Teaching language in diploma in financial accounting?
We are provided with both languages Hindi as well as English which you are comfortable learning.
VedantSri computer institute is located in Varanasi.it is a government a recognized and ISO-certified computer institute since 2011. It provided so many computers course like DCE, DFA, CCC, DTP, ADCA, DCA, N+., TALLY, H+, HARDWARE, SOFTWARE, And other NIELIT Courses like CCC, O LEVEL, and BCC. Vedantsri computer coaching updates CCC online test 2022 in Vedantsri.net.More than 50 computer courses are provided here with a 50% discount fee in VedantSri computer institute. Also, you get the best digital marketing course at VedantSri computer institute.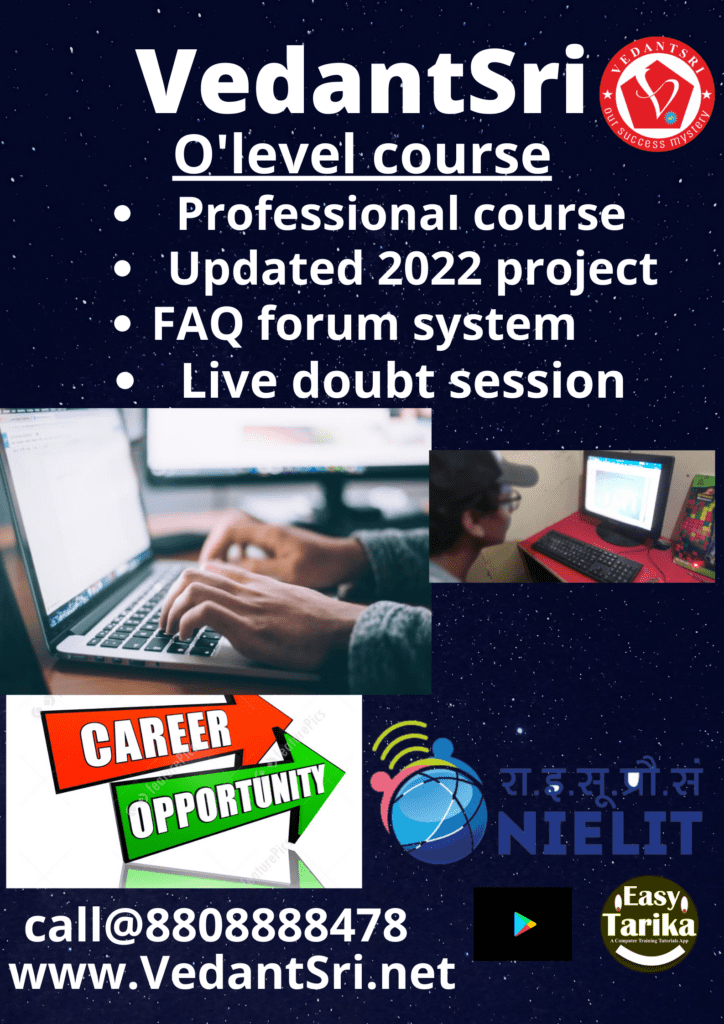 Free Courses with Diploma in Financial Accounting Course?
Accounting concept and standard
Understanding debit and credits
Profit and loss concept
Key financial reports
Diploma in accounting and finance
The role of the accountant
Balance sheet
And related to financial accounting.
Read also:-DTP Course Fees, Duration, Scope, Syllabus, Admission, Institutes & Jobs in Varanasi
Leant in MS Excel: https://youtu.be/4Y63MuEsMO4
Learnt bill remainder in MS Excel: https://youtu.be/ViP3_65P84s
VedantSri official website: https://vedantsri.com
Course store website: https://vedantsri.in
Job assist website: https://www.jobdo.in
MS Word class: https://mswordclass.com/
Corel free class: https://corelclass.com/
Free Excel class: https://msexcel.com/