Computer graphic designing courses in Varanasi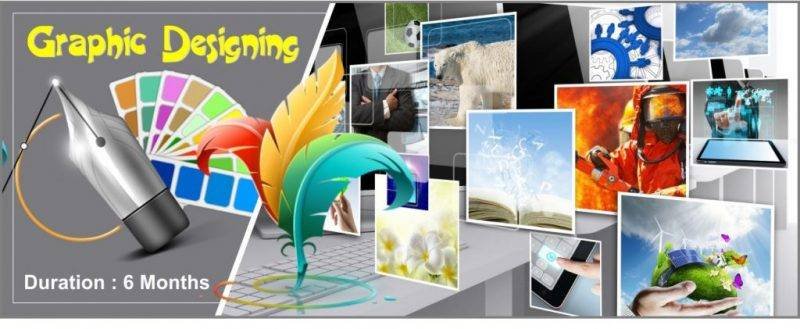 Designing Courses are most Demanded course at present time to make any thing attractive and beautiful. Designing makes anything perfect to show and publish anything to people.  Designing is very important for any company, firm, organisation, school, colleges in the digital world. VedantSri provides all designing based courses which make you master in designing field. Here some of Popular Designing courses are listed below which make learner best in designing sector.
Good Career in Graphic Design Course
Whether graphic design is a good career choice is not entirely up to you (or me). Quite often people who want to be designers find that they have no natural ability no matter how much schooling they have, while others pick it up as naturally as a musician picks up a tune. One thing is true – if you apply yourself and practice you can become a great designer (but this also doesn't mean that you will become one!).
Graphic design is a career for everyone. As a job, we invite (and even require) criticism every single day. Our jobs require thick skin, great communication, intelligence, intuition, creativity and technical skill. We do much more than "make things pretty" or "sit around and color all day". We truly give a face to your business, a feel to your web page, and do our best to create things to be remembered, whether sentimental or business – our goal remains united: to make the world a more aesthetically pleasing, correctly spelled, well kerned place, and to show the world that being a great designer does not happen in the fx panel in Photoshop.
Features of Graphic Design Courses
Graphic designers quite often do varied work, but sometimes they are highly specialized in one specific area. Job availability will generally be regional, and some highly specialized jobs may be unavailable in some areas, while some career paths will have more flexibility. A great example of this would be a print designer versus a video game designer.
If you live in a rural area that has 2 print shops and zero video game developers you may need to relocate to find your dream job! However, if you're a web designer you can literally work from anywhere with a web connection. Your clients can be anywhere in the world – and you have almost no limitations. More and more, with the advances in technology work can be done remotely. However, quite often group creativity is imperative.
Branding: Naturally I begin here, since nearly everyone thinks of a graphic designer as someone who creates logos. A logo is just a small part of branding. It should also be stated that design is also only a small part of branding, albeit a truly fun part! Branding design specialty includes things like: logo, color palette, mood board creation, creating branding standards, etc. Branding gives a company a voice – and is not just the logo but the entire customer experience. Designers get to help with the look, and also the feel of a brand.
Graphic Design Courses in Varanasi List
DTP

CTP

Graphic Designing

PSD Designing

Basic Designing

CorelDraw x8

Photoshop CS8
Computer graphic designing courses in Varanasi VedantSri