TCS Tax in Purchase Voucher Entry in Tally Prime | TCS Entry in Tally Prime | How to Calculate TCS
(Last Updated On: November 14, 2022)
TCS Tax in Purchase Voucher Entry in Tally Prime | TCS Entry in Tally Prime | How to Calculate TCS
In this post, I'm going to tell you about TCS Tax in Purchase Voucher Entry in Tally Prime | TCS Entry in Tally Prime | How to Calculate TCS. Also how to record transactions based on TCS. first of all, I welcome you to my class in this class, we are going to learn about TCS in full form text collected at the source. This post will teach you how to make a transition on purchase with the TCS applicable.
Read Also:- TDS Tax Rate List Latest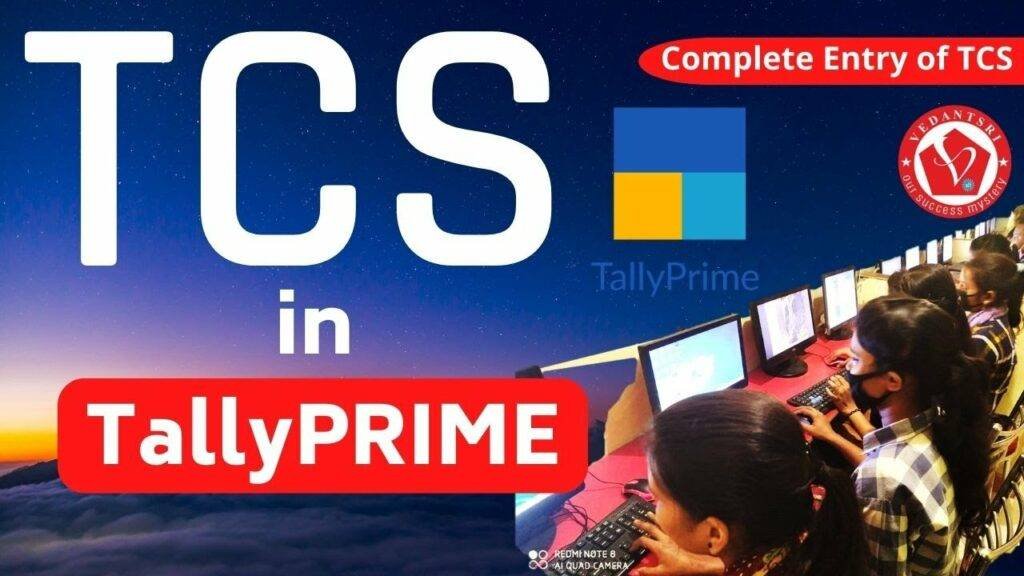 In this class, I'm going to teach you how to record transactions on purchases plus how to applicable TCS with purchases. The complete process of TCS with purchase vouchers is going to teach in this class. So I'm going to create a company in TAllyPrime Following Complete Process for TCS in Purchase.
Important Link
Visit at – https://www.corelclass.com
Also, Read it – CorelDraw Course Fees, Duration, Scope, Syllabus, Admission, Institutes
Read Also – Tally Course Fees, Duration, Scope, Syllabus, Admission, Institutes
Also Read – CCC Course Fees, Syllabus, Duration, Scope, Jobs, and Institute
Important Link – DFA Course Fees, Syllabus, Duration, Scope, Jobs, and Institute
Visit – ADCA Course Fees, Duration, Scope, Syllabus, Admission, Institutes
Important Links
1-VedantSri Official Website:- https://vedantsri.com
2-Course Store Website:- https://vedantsri.in
3-Jobs Assist Website:- https://www.jobdo.in
4-MS Word Class:- https://mswordclass.com/
5-Corel Free Class:- https://corelclass.com/