VedantSri Computer Institute Varanasi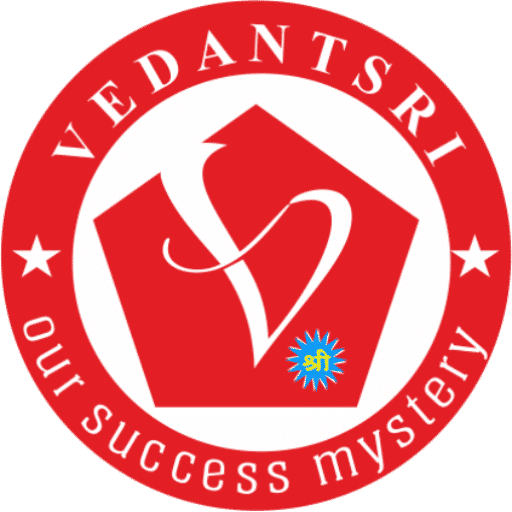 provides the best Computer Courses, Classes, and Training in Varanasi. There are NIELIT Courses CCC, BCC, O level, Certificates, and Diploma Computer Courses available with the best training materials. Also Available are the Top 100 Best Computer Courses, For Example, OM, DCA, ADCA, DTP, DFA, ADAM, ADTP, ADFA, DCE, and MS Office. VedantSri Computer Coaching update CCC Online Test 2022 on easytarika.com. There are some important computer Courses for jobs CCC Classes, Typing, Internships, And Spoken English Available Free of cost with Offer. More than 50 Computer Courses are available with a 50% Fee Discount in VedantSri Varanasi. You can get the Best Digital Marketing Course at Varanasi Institute VedantSri. There is the Latest Computer Course offered in ADCA Computer Course, DCA Computer Course, CCC Computer Course & English Spoken.
Varanasi Computer Classes at VedantSri.net
Are you seeking top-notch Varanasi computer classes to enhance your digital skills and career prospects? Look no further than VedantSri.net, your premier destination for quality computer education in Varanasi. Our dedicated team of experienced instructors, state-of-the-art facilities, and comprehensive curriculum make us the go-to choice for anyone looking to excel in the world of computers and technology.
At VedantSri.net, we offer a wide range of computer classes tailored to meet the diverse needs of our students. Whether you are a beginner taking your first steps into the world of computing or a seasoned professional looking to upgrade your skills, our courses have something for everyone.
Our Focus Areas:
Programming Mastery: Explore the fascinating world of coding with our programming courses. From Python to Java, our expert instructors will guide you through the intricacies of programming languages, helping you build a strong foundation for a successful career in software development.
Web Development: Unlock the secrets of web development with our comprehensive courses. Learn to create stunning websites and web applications using HTML, CSS, JavaScript, and other cutting-edge technologies.
Graphic Design: Unleash your creative potential with our graphic design classes. Master industry-standard software like Adobe Photoshop and Illustrator to create captivating visuals for both print and digital media.
Data Science: Dive into the world of data science and analytics with our data-focused courses. Harness the power of data to make informed decisions and gain a competitive edge in the job market.
Digital Marketing: Stay ahead in the digital age with our digital marketing courses. Learn the strategies and techniques to promote businesses online, from SEO and social media marketing to pay-per-click advertising.
Computer Basics: If you're new to computers, our introductory courses will help you get comfortable with the basics. Learn how to use operating systems, software, and hardware effectively.
Advanced IT Certifications: Prepare for in-demand IT certifications like CompTIA A+, Network+, and Security+ with our specialized training programs. These certifications can open doors to lucrative career opportunities in IT.
Career Development: Beyond technical skills, we provide career development support. Learn how to craft a winning resume, excel in interviews, and navigate the job market successfully.
Why Choose VedantSri.net?
Experienced Instructors: Our instructors bring years of industry experience, ensuring that you receive the most relevant and up-to-date knowledge.
Practical Hands-On Training: We believe in learning by doing. Our courses emphasize practical exercises and real-world projects to reinforce your skills.
State-of-the-Art Facilities: Our modern classrooms and computer labs are equipped with the latest technology, creating an optimal learning environment.
Flexible Schedules: We understand that you have a busy life. Our flexible class schedules make it easier for you to pursue your education while managing your other commitments.
Affordable Pricing: Quality education doesn't have to come with a hefty price tag. Our courses are competitively priced to make them accessible to a wide range of learners.
Placement Assistance: We go the extra mile to help our students succeed. Our placement assistance services can connect you with job opportunities in Varanasi and beyond.
When you choose Varanasi Computer Classes at VedantSri.net, you're not just signing up for courses; you're investing in your future. Whether you dream of a career in software development, web design, data analysis, or digital marketing, we have the programs and resources to help you achieve your goals. Join us today, and let's embark on this exciting journey of knowledge and skill-building together.
Best computer institute in Varanasi
VedantSri Computer Institute in Varanasi is the Government recognized and ISO Certified Computer Institute in Varanasi running since 2011. It Provides Computer Courses, Classes, and Training through its own different branches all over Varanasi. There is Computer Scholarship Courses DCE Scholarship (Diploma in Computer Engineering), DIT's most trusted computer course Available under Scholarship Test Scheme.
Varanasi Computer Institute Vedantsri works at different places to ensure students get better computer education. VedantSri Computer Classes has Diploma courses and advanced diploma courses on the computer. VedantSri Institute provides the latest version of computer application training in computer courses. you will get computer institutes in Varanasi Lanka, Rathyatra, Sigra, Sunderpur, Luxa, and Bhu Area top 10 computer institutes in Varanasi, but the government computer institute in Varanasi VedantSri provides Courses, Classes, Training, and VedantSri Online test 2023.
वेदांतश्री कम्प्यूटर इंस्टिट्यूट' वाराणसी में पिछले 10 वर्षो से बेहतर व न्यूनतम शुल्क में कम्प्यूटर शिक्षा प्रदान करने वाली एक कम्प्यूटर ट्रेनिंग इंस्टिट्यूट है | यह संस्था कम्प्यूटर व इंग्लिश स्पीकिंग कोर्स की ट्रेनिंग प्रदान करती है | वाराणसी में कम्प्यूटर शिक्षा को बेहतर व न्यूनतम शुल्क में छात्रो तक पहुचाने में वेदांतश्री पिछले 10 वर्षो से प्रयासरत है |
Free To Learn In VedantSri Computer Institute in Varanasi
इस वेबसाइट का यूज़ वेदांतश्री में पढ़ रहे छात्रो को कोर्स से सम्बंधित ऑनलाइन सपोर्ट करने से सम्बंधित है | इस वेबसाइट पर उपलब्ध विडियो, टेस्ट शीट, Questions & Answer सेशन, ट्रिक्स, टिप्स वेदांतश्री में सिख रहे कोर्सेज से सम्बंधित है | उपलब्ध कंटेंट संस्था में सिख रहे छात्रो के डिमांड पर अपडेट किया जाता है | उपलब्ध कंटेंट वेदांतश्री में पढ़ रहे छात्रो व सम्बंधित छात्रो को निशुल्क प्रदान किया जाता है जिसका कोई अलग से शुल्क नही लिया जाता है | इस वेबसाइट पर उपलब्ध कंटेंट कम्प्यूटर कोर्सेज व इंग्लिश स्पीकिंग कोर्सेज से सम्बंधित अपडेट किया जाता है | VedantSri Computer Institute Varanasi
About CCC Online Test 2023
CCC Online Test 2023:- This is the CCC Online Test Website Page. If You are preparing for CCC Exam or any competitive exam then you should visit this www.easytarika.com website.
you can also download this app from the play store and you find Just like many more Online Test Series Related For Example MS Word, MS Excel, MS PowerPoint, and Internet-related.
VedantSri Computer Institute Varanasi provides this. The VedantSri Provides the Best Computer Classes, Courses, coaching, and Computer Training in Varanasi Uttar Pradesh India.
Important Links
1-VedantSri Official Website:- https://vedantsri.com
2-Course Store Website:- https://vedantsri.in
3-Jobs Assist Website:- https://www.jobdo.in
4-MS Word Class:- https://mswordclass.com/
5-Corel Free Class:- https://corelclass.com/
6-Free Excel Class:- https://msexcelclass.com/