Best Way To Learn Computer Courses Online & Offline Classes Procedure
(Last Updated On: April 22, 2023)
Before starting to learn something new students get confused to choose the best learning platform. This confusion has become increased after the COVID pandemic. Moreover, getting an education is more flexible nowadays with the help of the latest technology. The earlier student was forced to learn but now they are learning according to their comfort. Education can not be forced from our point of view. Let's come to the point to know the way of learning. Look, everything has its own pros and cons. The same thing happens in the education system. Students are already very well aware of online and offline classes. We can't judge which one is the best way online or offline. But we can suggest which kind of education should be learned from online classes and offline classes.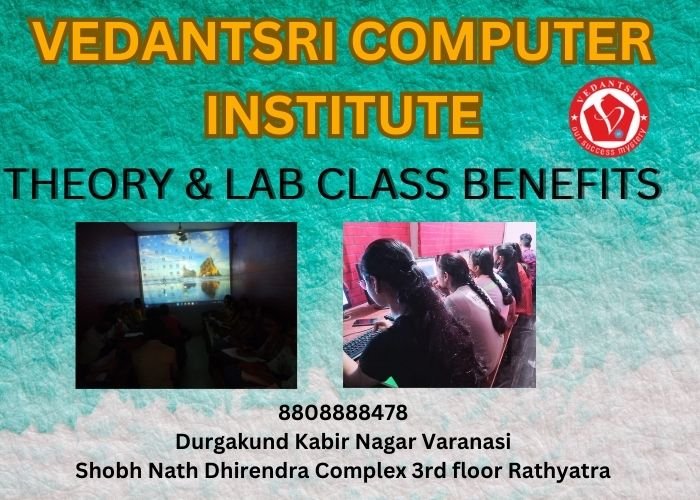 Also Read – ADCA Course Fees, Duration, Scope, Syllabus, Admission, Institutes & Jobs in Varanasi
A successful way to learn computer classes
Online Classes Procedure
Offline Classes Procedure
Online Computer Classes Procedure- Computer education is totally based on technology. You can't learn it through a book or any kind of provided notes. Subjective classes may be possible through an online process and it is indeed successful. Students can use books, notes and other materials for online classes. Students also need only lecture classes which can be possible online. In short, subjective classes are only successfully provided online.
Also Read – ADCA Computer Course Duration, Top 10 Best Scopes, Syllabus, Fees, Admission, Scope, Institutes
2. Offline Computer Classes Procedure- It will be a good decision if you are going to join computer education. Rapidly it's going a more popular course as everyone wants to be aware of this knowledge after getting a pass out from High school and Intermediate. Already We discussed this point in the initial paragraph that computer education is totally based on technology and people can't use technology Online.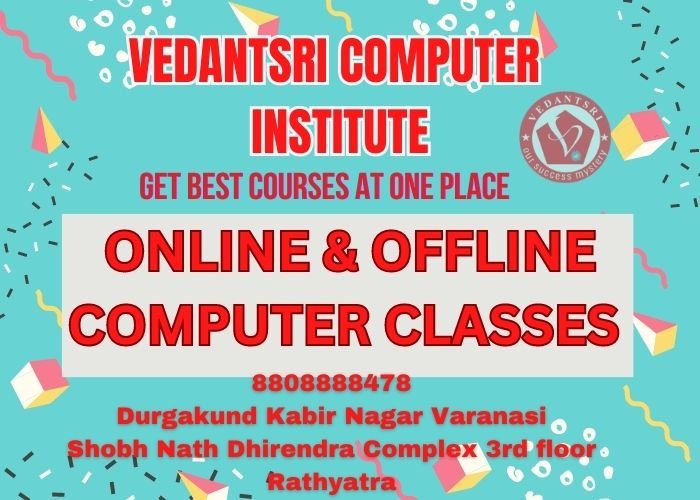 Also Read – DCA Course Fees, Duration, Scope, Syllabus, Admission, Institutes & Jobs in Varanasi
There are two important ways to learn computers. Firstly students get proper theory class and then proper computer lab. Both classes are equally important. Students can't learn in only one particular way. Students should always go for offline procedures to learn computers. If you are attending theory computer class then you can't learn the complete concept until you attend computer lab. Day one always starts with theory class and the next day would be a computer lab. Computer classes through the online procedure are just a formality. So always choose offline computer classes.
Important Links
1-VedantSri Official Website:- https://vedantsri.com
2-Course Store Website:- https://vedantsri.in
3-Jobs Assist Website:- https://www.jobdo.in
4-MS Word Class:- https://mswordclass.com/
5-Corel Free Class:- https://corelclass.com/
6-Free Excel Class:- https://msexcelclass.com/