Internet Course Details, Fees, Duration, Scope, Syllabus, Admission, Institutes & Jobs
(Last Updated On: February 22, 2023)
Internet Course Details, Fees, Duration, Scope, Syllabus, Admission, Institutes & Jobs
What is Internet Course?
The Internet Fundamentals course explores the various components of the Internet using Google Chrome. Students are oriented to common procedures used to maximize the successful use of the Internet and its many features.
They learn how to customize the Chrome browser and use a web-based e-mail, and they will explore blogs, social media, multimedia, and other web technologies.
पढ़ें:- CCC Course Fees, Syllabus, Duration, Scope, Jobs, and Institute in Varanasi
Students are given ample opportunity to practice, apply, and develop their Internet skills through Knowledge Check and practical activities.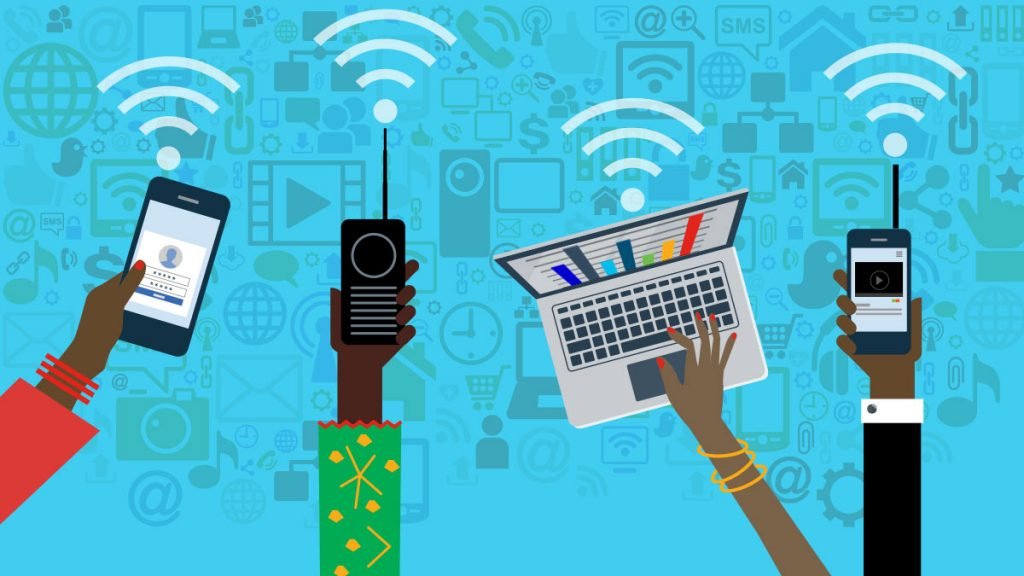 The demand for an Internet Course?
Computer Knowledge is the most demanded skill in any Sector of Career. and Internet Course is one of the Best Skill Fulfillment Course in Computer. with the knowledge of the Internet can help you advance in your current place of employment or land a higher income occupation elsewhere.
Today's businesses need individuals with specialized training in handling the delicate nuances of inter-office personnel. An individual with strong leadership skills, good organization, and a comprehensive understanding of how to manage the Internet can help understand the possibilities and business benefits.
पढ़ें:- DCA Course, Fees, Duration, Scope, Syllabus, Admission, Institutes & Jobs in Varanasi
The course develops from issues involved in connecting to the Internet such as TCP/IP and DNS, to the Internet services, email, the World Wide Web and browser clients, web page design, security issues, and an overview of electronic commerce.
Skills of the Internet Course?
If you have any Computer Knowledge then you have multiple Skills in Computer. But the Internet Course provides you with Most of the Demanded Skills in Computer Job Sector. The top 6 Skills are the following:-
1. Explore the opportunities and challenges of the Internet of Things development
2. Discuss the impact of the Internet of Things on society and everyday life
3. Evaluate different modes of IoT connectivity in terms of their advantages and disadvantages
4. Identify important characteristics of IoT platforms and user interfaces
5. Reflect on the security and privacy questions posed by the Internet of Things
6. Produce a business model for building, marketing, and pitching an IoT product idea
Applications in Internet Course?
In Internet course Applications are listed below:-
You can learn and know properly about
The History of the Internet
Internet Invariants
Introduction to Internet Governance
Internet Actors and Stakeholders Groups
Web Policy Principles
Internet Infrastructure, Standards, Protocols, and Systems
Regulatory Frameworks
Internet Governance for Development (IG4D)
Multilingualism and Internationalization
Legal Aspects of the Internet
Cybersecurity and Resilience
Duration of Internet Course?
The Internet is a beneficial Certificate. And its duration is 2 months.
Syllabus of Internet Course?
The Internet Computer Course Syllabus:-
1. Understand core Internet/Intranet technologies
2. Set up the network connection and compare cost/benefit options
2. Exploit the benefits of electronic mail and the World Wide Web
3. Understand the basics of good web page design and create simple Internet content
4. Understand the services commonly available on the Internet
5. Understand Internet security issues
6. Understand e-commerce categories and benefits.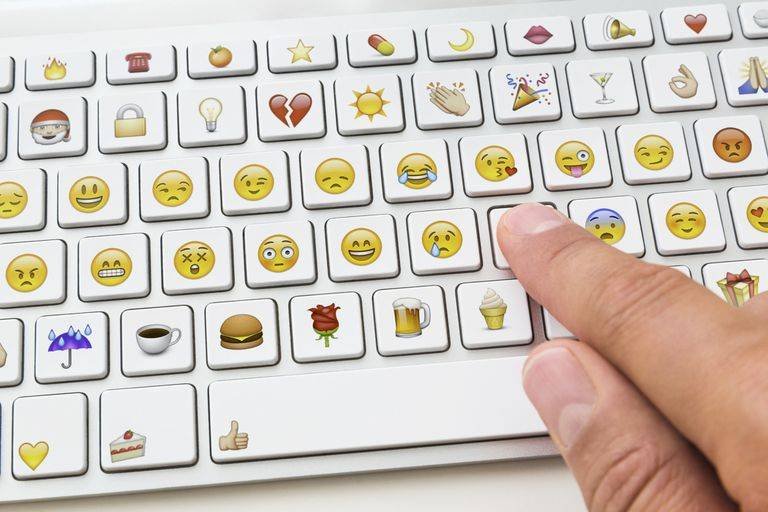 Admission Fees for Internet Courses?
Admission Fees for the Internet course are about 4 to 8 thousand. but in Offer VedantSri provides internet Courses in Varanasi for only 1500/- Rs Total and No Extra Admission Charge.
Offer in Internet Course?
If people want to learn Best Computer Course in Varanasi then they Also need to Learn Computer Typing, English Speaking, Personality development, etc.
But the Good news for those who want to learn the Internet Course. Because VedantSri is providing 4 Course Completely Free in an offer and The Free Courses are listed below:-
1. Free Computer Typing for 3 Months.
2. Free English Spoken For 3 Months
3. Free Personality Development.
4. Free CTT training For 3 Months.
5. Free CCC Classes.
Discount on Internet Course?
Time to Time VedantSri Institute provides a Discount on different offers.
And currently, the VedantSri Discount offer is 50% OFF on any course Fees and also admission Fee is FREE in this offer.
पढ़ें:- Tally Course Fees, Duration, Scope, Syllabus, Admission, Institutes & Jobs in Varanasi
Facilities in Internet Course?
There are many facilities on the Internet Course:-
1. Projector Screen Classroom.
2. 4-ways Technique.
3. Project-Based Training.
4. Online Test Facilities.
5. Online Blog Support.
पढ़ें:- Internet Questions with Answers
6. Free Courses Training.
7. CTT Internship Training.
Extra Free Course in Internet Course Offer?
There are so many extra free Courses are in Internet Courses:-
1. Typing Training.
2. English Spoken Class.
3. Personality Development.
4. CCC Class.
5. CTT Training.
Way to Teach of Internet Course?
Way to Teach of Internet Course In VedantSri:-
Project-Based
2. Best Knowledgeable Teachers teach the student with the projector.
3. Provided a single system for a single student.
4. Time to Time tests are taken with the related course.
5. live presentation.
6. Alternate Days Theory, Projects, and Practical Session.
7. Student skips their lab or Theory class-related video available on VedantSri Android apps.
8. Provided Latest Project Training.
9. Online Test.
10. Practical Classes.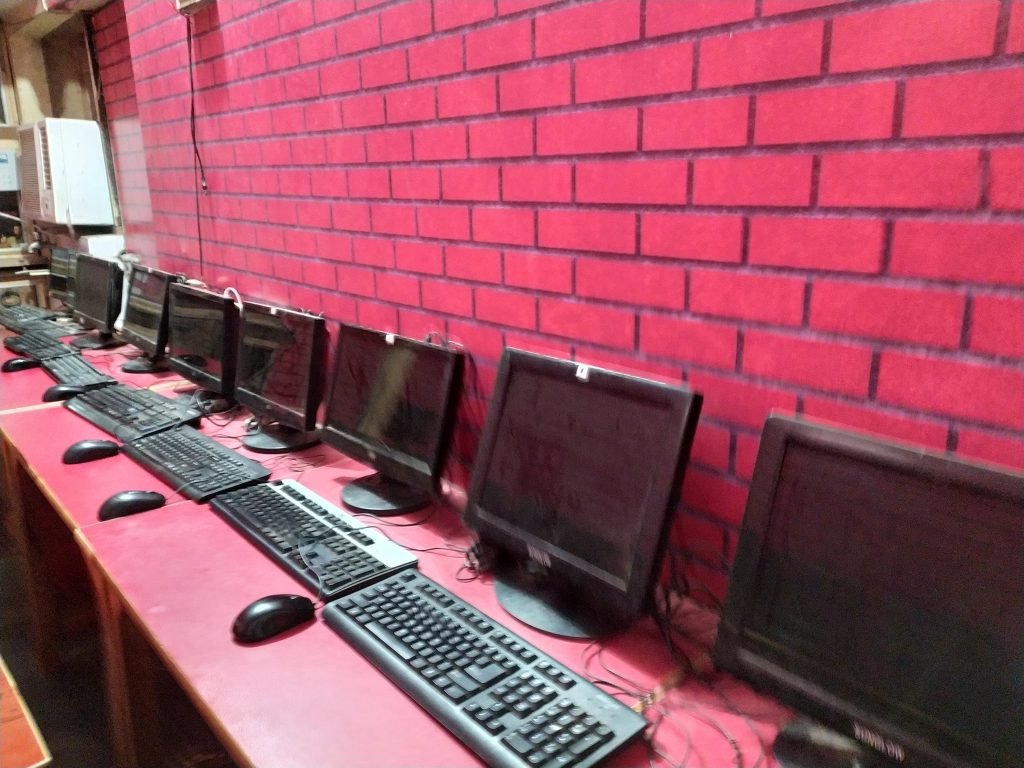 Course Category of Internet Course?
Course Category of the Internet is the certificate course.
A career in Internet Courses?
Jobs Placement in Internet Course?
A vast number of employment opportunities are being offered to graduates of the private and public sectors. Some of the job opportunities in Internet courses that a candidate can find are enlisted below:-
Application Consultant
Business Analyst
Business Process Architect
Developer
Developer Consultant
Enterprise Architect
Program / Project Manager
Solution Architect
System Administrator
System Architect
Technology Consultant
User
Does eligibility require Internet Courses?
Does Computer Basic Knowledge Require For Internet Course?
No, Computer Basic Knowledge is not Require For Internet Courses. Because basic knowledge is Taught in Internet Course.
Teaching Language in Internet Course?
The language of the computer is English but you can learn it in Hindi and English both.
VedantSri Computer Institute Varanasi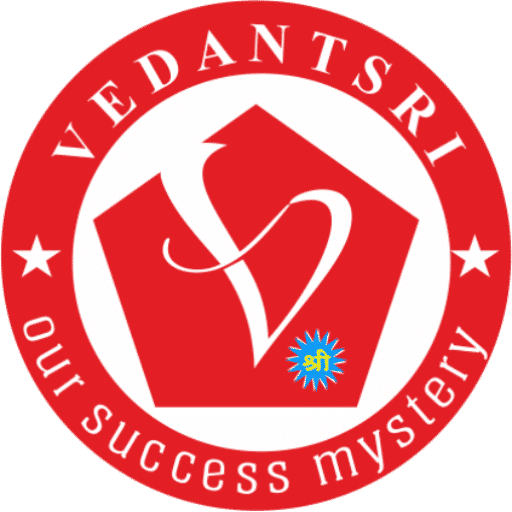 provides the best Computer Courses, Classes, and Training in Varanasi. There is NIELIT Courses CCC, BCC, O'level, Certificates, and Diploma Computer Courses available with the best training materials. Also Available are the Top 100 Best Computer Courses, For Example, OM, DCA, ADCA, DTP, DFA, ADAM, ADTP, ADFA, DCE, and MS Office.
VedantSri Computer Coaching update CCC Online Test 2020 on www.vedantsri.net. There are some important computer Courses for jobs CCC Class, Typing, Internship, And Spoken English Available Free of cost with Offer. More than 50 Computer Courses are available with a 50% Fee Discount in VedantSri Varanasi.
You can get the Best Digital Marketing Course at Varanasi Institute VedantSri. There is Latest Computer Course offered in ADCA Computer Course, DCA Computer Course, CCC Computer Course & English Spoken. (Internet Course in Varanasi, Fees, Duration, Scope, Syllabus, Admission, Institutes & Jobs)
About VedantSri Computer Institute Varanasi
VedantSri Computer Institute in Varanasi is the Government recognized and ISO Certified Computer Institute in Varanasi running since 2011.
It Provides Computer Courses, Classes, and Training by different own branches all over Varanasi. There is Computer Scholarship Courses DCE Scholarship (Diploma in Computer Engineering), DIT's most trusted computer course Available under Scholarship Test Scheme.
Varanasi Computer Institute vedantsri works at different places to ensure students get better computer education. VedantSri Computer Classes has Diploma courses and advanced diploma courses on the computer. VedantSri Institute provides the latest version of computer application training in computer courses.
वेदांतश्री कम्प्यूटर इंस्टिट्यूट' वाराणसी में पिछले 10 वर्षो से बेहतर व न्यूनतम शुल्क में कम्प्यूटर शिक्षा प्रदान करने वाली एक कम्प्यूटर ट्रेनिंग इंस्टिट्यूट है | यह संस्था कम्प्यूटर व इंग्लिश स्पीकिंग कोर्स की ट्रेनिंग प्रदान करती है | वाराणसी में कम्प्यूटर शिक्षा को बेहतर व न्यूनतम शुल्क में छात्रो तक पहुचाने में वेदांतश्री पिछले 10 वर्षो से प्रयासरत है |
Free To Learn In VedantSri Computer Institute in Varanasi
इस वेबसाइट का यूज़ वेदांतश्री में पढ़ रहे छात्रो को कोर्स से सम्बंधित ऑनलाइन सपोर्ट करने से सम्बंधित है | इस वेबसाइट पर उपलब्ध विडियो, टेस्ट शीट, Questions & Answer सेशन, ट्रिक्स, टिप्स वेदांतश्री में सिख रहे कोर्सेज से सम्बंधित है |
उपलब्ध कंटेंट संस्था में सिख रहे छात्रो के डिमांड पर अपडेट किया जाता है | उपलब्ध कंटेंट वेदांतश्री में पढ़ रहे छात्रो व सम्बंधित छात्रो को निशुल्क प्रदान किया जाता है जिसका कोई अलग से शुल्क नही लिया जाता है | इस वेबसाइट पर उपलब्ध कंटेंट कम्प्यूटर कोर्सेज व इंग्लिश स्पीकिंग कोर्सेज से सम्बंधित अपडेट किया जाता है | (Internet Course in Varanasi, Fees, Duration, Scope, Syllabus, Admission, Institutes & Jobs)
About CCC Online Test 2020
CCC Online Test 2020:- This is the CCC Online Test Website Page. If You are preparing for CCC Exam or any competitive exam then you should visit this www.vedantsri.net website.
you can also download this app from the play store and you find Just like many more Online Test Series Related For Example MS Word, MS Excel, MS PowerPoint, and Internet-related.
This is Provided By VedantSri Computer Institute Varanasi. The VedantSri Provides Best Computer Classes, Courses, coaching, and Computer Training in Varanasi Uttar Pradesh India. (Internet Course in Varanasi, Fees, Duration, Scope, Syllabus, Admission, Institutes & Jobs)
Important Links
1-VedantSri Official Website:- https://vedantsri.com
2-Student Support Website:- https://www.vedantsri.net