Top 10 Computer Courses After 10th and 12th
(Last Updated On: April 25, 2023)
Top 10 Computer Courses After 10th and 12th
Firstly, This Post is About the Top 10 Computer Courses After 10th and 12th, If you have passed out 10th or 12th recently. Also, This is the best opportunity for you to be technical. Do you have any confusion about choosing the right computer course? We are sure you will get the best suggestions here. Also, VedantSri provides free counselling sessions for students.
Because We have a great team of counsellors who guides you according to your need. You may have a session with them at their official timings even you may take a prior appointment for a special concealing session.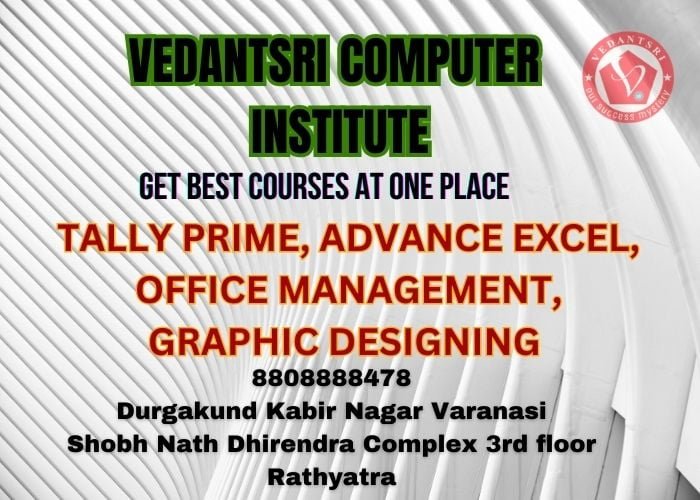 Also Read About ADTP Course Scope, Top Best 1 Institute, Fees, Eligibility, Details, Duration, Syllabus, and Job Opportunities
Basically, There are some job-based courses students should join just after passing 10th & 12th.
Tally prime
Advance Excel
Office management
Graphic Designing
Content writing
Data Science
SEO search engine optimization
Software development
Cyber security
Web development
Tally Prime- Firstly, TallyPRIME, a cutting-edge business management software, has revolutionized the way organizations handle their accounting, inventory, and tax compliance needs. Transitioning to the inventory management aspect, TallyPRIME excels in streamlining the tracking and organization of stock items. First and foremost, TallyPRIME provides a user-friendly interface that ensures a seamless and efficient experience for users.
Also Read More DCA Course Fees, Duration, Scope, Syllabus, Admission, Institutes & Jobs in Varanasi
Advanced Excel- Generally, Learning Microsoft Excel offers numerous benefits, as it is an indispensable tool used across various industries for data management and analysis. By mastering Excel, individuals gain the ability to efficiently organize and analyze large datasets, improving decision-making and productivity.
Also, Excel courses open up various job opportunities across diverse industries. Some common roles that require Excel proficiency include data analyst, financial analyst, administrative assistant, project manager, business analyst, accountant, and marketing analyst.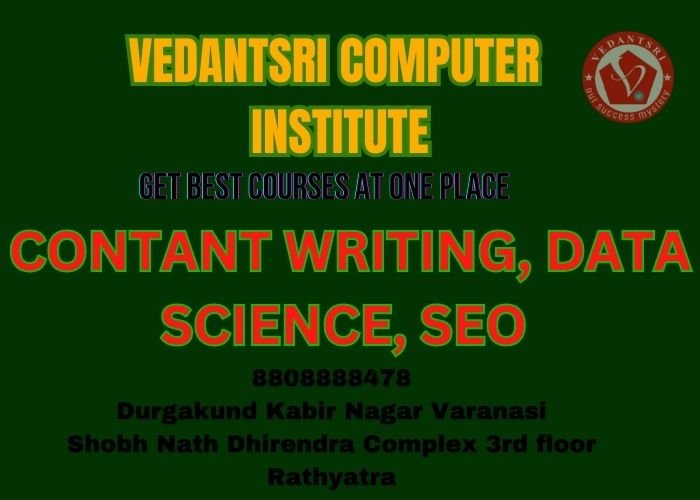 Also Read More ADCE Course Institute Information, Top 5 Best Scope, Detail, Duration, Eligibility, Fees, Syllabus
Office Management- Basically, the Most demanded and the easiest job is OM. It is in demand as 80% to 90% of official work is completed on this application. all types of paper works are created in this. Also, Related to schools, colleges, banks, hotels, hospitals,s, etc. It is very convenient to work with and can be converted into a hard document through the printer.
Graphic Designing- Basically, there is enough scope after having knowledge about graphic designing courses. As its demand is growing faster along with social media platforms. Knowledge of graphics is Also, necessary to start our business. The rapid change in technology in our profession has made our work Faster and easier. You just simply paint or paste attractively designed paper sheets to cover the wall using graphic ideas. It may fit under your budget
Content Writing- Firstly, If you are a good writer and want to be a freelancer. Content writing job work is best for you. It can be improved by practising more. you may continue this work along with your official job. You may work online and offline.
Data Scientist- firstly Microsoft company has declared the number of jobs for our young professionals has good command. It is necessary to have knowledge about coding classes.
SEO – firstly Digital marketing platform is spreading like mushrooms. SEO is a valuable skill nowadays. It may be great career growth for youngsters. Technical knowledge like computer skills can make your resume impressive and effective. (Top 10 Computer Courses After 10th and 12th)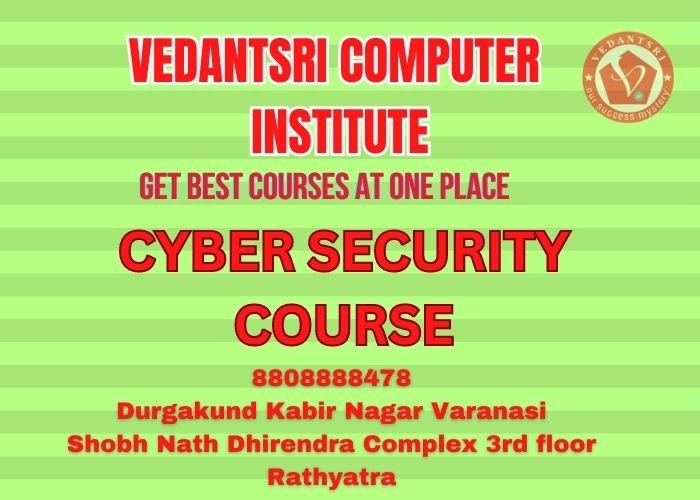 Software Development- firstly You can easily differentiate between software and hardware skills and their values after getting knowledge of computers. We are totally unaware of the software's foundation and structure. Software development skill teaches us the whole process of software infrastructure. You can be a software development master after completing the course of web development and mobile app development courses.
Cyber Security- accordingly, to experts cyber security is an important part to prevent cybercrime. To keep our data safe and secure definitely we need help with cyber security. All types of financial exchanges and confidential data are maintained on an online server. firstly Large companies and businesses depend on an online server. They maintain a great team to work on it. The cyber security team's work is to keep data safe and secure from cyber-attacks.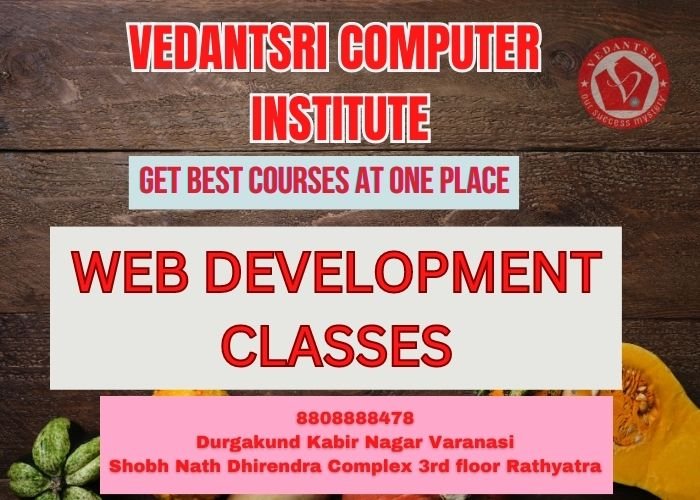 Web development- Firstly, It will be a good decision to have a constructive website that contains complete information about the firm or organization. Web developers' demands are increasing day by day. They can work from home easily and get an attractive salary package. firstlyFor this, you need to be aware of some languages like Java CSS HTML PHP, and Python. It's not necessary to have an official place. You may just work from home with the help of a laptop and a strong internet connection.
Important Links
1-VedantSri Official Website:- https://vedantsri.com
2-Course Store Website:- https://vedantsri.in
3-Jobs Assist Website:- https://www.jobdo.in
4-MS Word Class:- https://mswordclass.com/
5-Corel Free Class:- https://corelclass.com/
6-Free Excel Class:- https://msexcelclass.com/