PowerPoint Online Test 2023
(Last Updated On: September 21, 2023)
PowerPoint Online Test 2023
This is MS PowerPoint Online Test 2023 Latest Version Related Weekly Test Series. In this Test, you will prepare yourself Questions with Answers related to the Presentation.
Read Also: PowerPoint Shortcut Keys List
Also Read: PowerPoint Online Test 2021
Also Read: PowerPoint Course Details, Fees, Duration, Scope, Syllabus, Admission, Institutes & Jobs
About CCC Online Test 2023
CCC Online Test 2023:- This is the CCC Online Test Website Page. If You are preparing for CCC Exam or any competitive exam then you should visit this www.vedantsri.net website.
you can also download this app from the play store and will find Just like many more Online Test Series Related For Example MS Word, MS Excel, MS PowerPoint, and Internet-related. PowerPoint Online Test 2023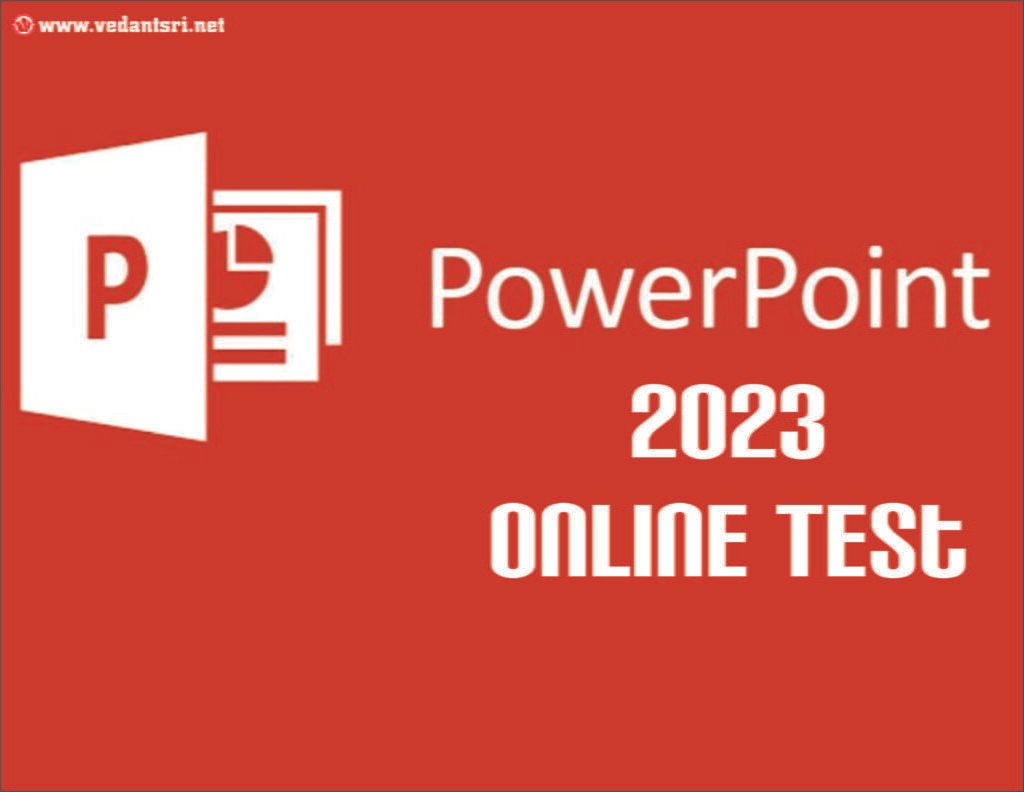 This is Provided By VedantSri Computer Institute Varanasi. The VedantSri Provides the Best Computer Classes, Courses, Coaching, and Computer Training in Varanasi Uttar Pradesh India.
Important Links
1-VedantSri Official Website:- https://vedantsri.com
2-Course Store Website:- https://vedantsri.in
3-Jobs Assist Website:- https://www.jobdo.in
4-MS Word Class:- https://mswordclass.com/