Tally Prime Online Test Series-5623
(Last Updated On: November 29, 2023)
Tally Prime Online Test Series-5623
| Pos. | Name | Score | Duration | Points |
| --- | --- | --- | --- | --- |
| 1 | Vivek Jaiswal | 100 % | 1 minutes 9 seconds | 51 / 51 |
| 2 | Vivek Jaiswal | 100 % | 1 minutes 10 seconds | 51 / 51 |
| 3 | Rawat Siddhant | 100 % | 1 minutes 16 seconds | 51 / 51 |
| 4 | Vivek Jaiswal | 100 % | 1 minutes 17 seconds | 51 / 51 |
| 5 | Shivam gupta (storm) | 100 % | 1 minutes 24 seconds | 51 / 51 |
| 6 | Aman Ali | 100 % | 1 minutes 25 seconds | 51 / 51 |
| 7 | Sonu Verma | 100 % | 1 minutes 28 seconds | 51 / 51 |
| 8 | Rawat Siddhant | 100 % | 1 minutes 30 seconds | 51 / 51 |
| 9 | Sonu Verma | 100 % | 1 minutes 30 seconds | 51 / 51 |
| 10 | Yash Gupta | 100 % | 1 minutes 30 seconds | 51 / 51 |
| 11 | Rahul Gupta | 100 % | 1 minutes 30 seconds | 51 / 51 |
| 12 | Rahul Gupta | 100 % | 1 minutes 30 seconds | 51 / 51 |
| 13 | Shivam | 100 % | 1 minutes 32 seconds | 51 / 51 |
| 14 | Sonu Verma | 100 % | 1 minutes 36 seconds | 51 / 51 |
| 15 | Ayushi seth | 100 % | 1 minutes 36 seconds | 51 / 51 |
| 16 | Yash Gupta | 100 % | 1 minutes 37 seconds | 51 / 51 |
| 17 | Suraj Kumar | 100 % | 1 minutes 38 seconds | 51 / 51 |
| 18 | Rahul Gupta | 100 % | 1 minutes 38 seconds | 51 / 51 |
| 19 | Sonu Verma | 100 % | 1 minutes 40 seconds | 51 / 51 |
| 20 | Rahul Gupta | 100 % | 1 minutes 42 seconds | 51 / 51 |
| 21 | Rahul Gupta | 100 % | 1 minutes 42 seconds | 51 / 51 |
| 22 | Suraj Kumar | 100 % | 1 minutes 43 seconds | 51 / 51 |
| 23 | Suraj Kumar | 100 % | 1 minutes 43 seconds | 51 / 51 |
| 24 | Suraj Kumar | 100 % | 1 minutes 44 seconds | 51 / 51 |
| 25 | Ruchi tiwari | 100 % | 1 minutes 44 seconds | 51 / 51 |
| 26 | Suraj Kumar | 100 % | 1 minutes 46 seconds | 51 / 51 |
| 27 | Rahul Gupta | 100 % | 1 minutes 46 seconds | 51 / 51 |
| 28 | Aditya churasia | 100 % | 1 minutes 47 seconds | 51 / 51 |
| 29 | Sonu Verma | 100 % | 1 minutes 49 seconds | 51 / 51 |
| 30 | Prachi | 100 % | 1 minutes 53 seconds | 51 / 51 |
| 31 | Aditya churasia | 100 % | 1 minutes 55 seconds | 51 / 51 |
| 32 | Aditya chaurasia | 100 % | 1 minutes 55 seconds | 51 / 51 |
| 33 | Aditya chaurasia | 100 % | 1 minutes 56 seconds | 51 / 51 |
| 34 | YASH gupta | 100 % | 1 minutes 56 seconds | 51 / 51 |
| 35 | Suraj Kumar | 100 % | 1 minutes 57 seconds | 51 / 51 |
| 36 | Aditya chaurasia | 100 % | 1 minutes 58 seconds | 51 / 51 |
| 37 | Rahul patel | 100 % | 1 minutes 58 seconds | 51 / 51 |
| 38 | Sonu Verma | 100 % | 2 minutes | 51 / 51 |
| 39 | Rahul patel | 100 % | 2 minutes 1 seconds | 51 / 51 |
| 40 | Aditya churasia | 100 % | 2 minutes 2 seconds | 51 / 51 |
| 41 | Aditya chaurasia | 100 % | 2 minutes 2 seconds | 51 / 51 |
| 42 | ADITYA BARANWAL | 100 % | 2 minutes 2 seconds | 51 / 51 |
| 43 | Aditya chaurasia | 100 % | 2 minutes 3 seconds | 51 / 51 |
| 44 | Aditya chaurasia | 100 % | 2 minutes 3 seconds | 51 / 51 |
| 45 | ADITYA BARANWAL | 100 % | 2 minutes 3 seconds | 51 / 51 |
| 46 | ADITYA BARANWAL | 100 % | 2 minutes 5 seconds | 51 / 51 |
| 47 | Aditya chaurasia | 100 % | 2 minutes 7 seconds | 51 / 51 |
| 48 | Vishal Singh | 100 % | 2 minutes 10 seconds | 51 / 51 |
| 49 | Vishal Singh | 100 % | 2 minutes 10 seconds | 51 / 51 |
| 50 | Vishal Singh | 100 % | 2 minutes 10 seconds | 51 / 51 |
| 51 | Aditya chaurasia | 100 % | 2 minutes 10 seconds | 51 / 51 |
| 52 | Aditya chaurasia | 100 % | 2 minutes 12 seconds | 51 / 51 |
| 53 | Sonu Verma | 100 % | 2 minutes 12 seconds | 51 / 51 |
| 54 | Vishal Singh | 100 % | 2 minutes 12 seconds | 51 / 51 |
| 55 | Aditya chaurasia | 100 % | 2 minutes 12 seconds | 51 / 51 |
| 56 | Raj dubey | 100 % | 2 minutes 12 seconds | 51 / 51 |
| 57 | Vivek Jaiswal | 100 % | 2 minutes 14 seconds | 51 / 51 |
| 58 | Vivek Jaiswal | 100 % | 2 minutes 15 seconds | 51 / 51 |
| 59 | Vishal Singh | 100 % | 2 minutes 15 seconds | 51 / 51 |
| 60 | Rahul patel | 100 % | 2 minutes 15 seconds | 51 / 51 |
| 61 | Vishal Singh | 100 % | 2 minutes 17 seconds | 51 / 51 |
| 62 | Vivek Jaiswal | 100 % | 2 minutes 18 seconds | 51 / 51 |
| 63 | Aditya chaurasia | 100 % | 2 minutes 18 seconds | 51 / 51 |
| 64 | Vivek Jaiswal | 100 % | 2 minutes 20 seconds | 51 / 51 |
| 65 | ADITYA BARANWAL | 100 % | 2 minutes 20 seconds | 51 / 51 |
| 66 | Vishal Singh | 100 % | 2 minutes 22 seconds | 51 / 51 |
| 67 | Vivek Jaiswal | 100 % | 2 minutes 23 seconds | 51 / 51 |
| 68 | Vishal Singh | 100 % | 2 minutes 23 seconds | 51 / 51 |
| 69 | Rahul patel | 100 % | 2 minutes 27 seconds | 51 / 51 |
| 70 | Aditya Baranwal | 100 % | 2 minutes 27 seconds | 51 / 51 |
| 71 | Reshma shaikh | 100 % | 2 minutes 27 seconds | 51 / 51 |
| 72 | Rahul patel | 100 % | 2 minutes 29 seconds | 51 / 51 |
| 73 | Vishal Singh | 100 % | 2 minutes 31 seconds | 51 / 51 |
| 74 | Vivek Jaiswal | 100 % | 2 minutes 31 seconds | 51 / 51 |
| 75 | Rahul patel | 100 % | 2 minutes 33 seconds | 51 / 51 |
| 76 | Vivek Jaiswal | 100 % | 2 minutes 34 seconds | 51 / 51 |
| 77 | Aman Ali | 100 % | 2 minutes 38 seconds | 51 / 51 |
| 78 | Saimran rai | 100 % | 2 minutes 38 seconds | 51 / 51 |
| 79 | Vishal Singh | 100 % | 2 minutes 38 seconds | 51 / 51 |
| 80 | Vishal Singh | 100 % | 2 minutes 38 seconds | 51 / 51 |
| 81 | Rahul Patel | 100 % | 2 minutes 40 seconds | 51 / 51 |
| 82 | Sonu | 100 % | 2 minutes 40 seconds | 51 / 51 |
| 83 | ADITYA BARANWAL | 100 % | 2 minutes 41 seconds | 51 / 51 |
| 84 | Sonu | 100 % | 2 minutes 42 seconds | 51 / 51 |
| 85 | Km Vandana | 100 % | 2 minutes 43 seconds | 51 / 51 |
| 86 | Simran rai | 100 % | 2 minutes 44 seconds | 51 / 51 |
| 87 | Shivam | 100 % | 2 minutes 45 seconds | 51 / 51 |
| 88 | Rahul Gupta | 100 % | 2 minutes 47 seconds | 51 / 51 |
| 89 | Km Vandana | 100 % | 2 minutes 47 seconds | 51 / 51 |
| 90 | VISHAL BIND | 100 % | 2 minutes 47 seconds | 51 / 51 |
| 91 | Vivek Jaiswal | 100 % | 2 minutes 47 seconds | 51 / 51 |
| 92 | Km Vandana | 100 % | 2 minutes 47 seconds | 51 / 51 |
| 93 | Aman Ali | 100 % | 2 minutes 49 seconds | 51 / 51 |
| 94 | Nandan kumar | 100 % | 2 minutes 49 seconds | 51 / 51 |
| 95 | Deepu kumar | 100 % | 2 minutes 53 seconds | 51 / 51 |
| 96 | Khushi | 100 % | 2 minutes 55 seconds | 51 / 51 |
| 97 | Pratham gour | 100 % | 2 minutes 55 seconds | 51 / 51 |
| 98 | PIYUSH KUMAR SINGH | 100 % | 2 minutes 55 seconds | 51 / 51 |
| 99 | Ishita bellingham | 100 % | 2 minutes 57 seconds | 51 / 51 |
| 100 | Shruti Gupta | 100 % | 3 minutes 1 seconds | 51 / 51 |
| 101 | Rahul Patel | 100 % | 3 minutes 4 seconds | 51 / 51 |
| 102 | Shreya Shukla | 100 % | 3 minutes 4 seconds | 51 / 51 |
| 103 | Km Vandana | 100 % | 3 minutes 4 seconds | 51 / 51 |
| 104 | Janki | 100 % | 3 minutes 5 seconds | 51 / 51 |
| 105 | Km Vandana | 100 % | 3 minutes 10 seconds | 51 / 51 |
| 106 | Km Vandana | 100 % | 3 minutes 10 seconds | 51 / 51 |
| 107 | VISHAL BIND | 100 % | 3 minutes 12 seconds | 51 / 51 |
| 108 | Sapna sahani | 100 % | 3 minutes 13 seconds | 51 / 51 |
| 109 | Himanshu singh | 100 % | 3 minutes 14 seconds | 51 / 51 |
| 110 | Rahul Gupta | 100 % | 3 minutes 16 seconds | 51 / 51 |
| 111 | Shubham maithani | 100 % | 3 minutes 17 seconds | 51 / 51 |
| 112 | Deepu kumar | 100 % | 3 minutes 18 seconds | 51 / 51 |
| 113 | Deepu kumar | 100 % | 3 minutes 19 seconds | 51 / 51 |
| 114 | Priya jaiswal | 100 % | 3 minutes 21 seconds | 51 / 51 |
| 115 | Vaishnavi rai | 100 % | 3 minutes 21 seconds | 51 / 51 |
| 116 | Shruti Gupta | 100 % | 3 minutes 22 seconds | 51 / 51 |
| 117 | Chanda kumari | 100 % | 3 minutes 26 seconds | 51 / 51 |
| 118 | VISHAL BIND | 100 % | 3 minutes 28 seconds | 51 / 51 |
| 119 | Naveen kumar | 100 % | 3 minutes 31 seconds | 51 / 51 |
| 120 | Janki | 100 % | 3 minutes 32 seconds | 51 / 51 |
| 121 | Khushboo rai | 100 % | 3 minutes 33 seconds | 51 / 51 |
| 122 | Vishal | 100 % | 3 minutes 34 seconds | 51 / 51 |
| 123 | Nidhi | 100 % | 3 minutes 38 seconds | 51 / 51 |
| 124 | Sajal | 100 % | 3 minutes 39 seconds | 51 / 51 |
| 125 | Vishal | 100 % | 3 minutes 41 seconds | 51 / 51 |
| 126 | Satyam gupta | 100 % | 3 minutes 42 seconds | 51 / 51 |
| 127 | Vishal Rdj | 100 % | 3 minutes 42 seconds | 51 / 51 |
| 128 | jeet kumar | 100 % | 3 minutes 43 seconds | 51 / 51 |
| 129 | Km Vandana | 100 % | 3 minutes 43 seconds | 51 / 51 |
| 130 | Sunaina sonkar | 100 % | 3 minutes 44 seconds | 51 / 51 |
| 131 | Ritesh yadav | 100 % | 3 minutes 46 seconds | 51 / 51 |
| 132 | Harshit | 100 % | 3 minutes 48 seconds | 51 / 51 |
| 133 | Anchit arya | 100 % | 3 minutes 51 seconds | 51 / 51 |
| 134 | Jyoti Srivastava | 100 % | 3 minutes 55 seconds | 51 / 51 |
| 135 | Mahima jaiswal | 100 % | 3 minutes 55 seconds | 51 / 51 |
| 136 | Shalu upadhyay | 100 % | 3 minutes 57 seconds | 51 / 51 |
| 137 | Taniya | 100 % | 3 minutes 58 seconds | 51 / 51 |
| 138 | Janki | 100 % | 3 minutes 58 seconds | 51 / 51 |
| 139 | Sumit kumar | 100 % | 3 minutes 58 seconds | 51 / 51 |
| 140 | Ritesh yadav | 100 % | 4 minutes 5 seconds | 51 / 51 |
| 141 | Km Vandana | 100 % | 4 minutes 8 seconds | 51 / 51 |
| 142 | Km Vandana | 100 % | 4 minutes 9 seconds | 51 / 51 |
| 143 | Ankit kumar | 100 % | 4 minutes 9 seconds | 51 / 51 |
| 144 | shivam srivastava | 100 % | 4 minutes 9 seconds | 51 / 51 |
| 145 | sanskriti maurya | 100 % | 4 minutes 10 seconds | 51 / 51 |
| 146 | Nancy | 100 % | 4 minutes 16 seconds | 51 / 51 |
| 147 | Naveen Kumar | 100 % | 4 minutes 17 seconds | 51 / 51 |
| 148 | Priya Chaurasia | 100 % | 4 minutes 23 seconds | 51 / 51 |
| 149 | Suhani Chaurasia | 100 % | 4 minutes 26 seconds | 51 / 51 |
| 150 | Rp | 100 % | 4 minutes 26 seconds | 51 / 51 |
| 151 | Asmita | 100 % | 4 minutes 27 seconds | 51 / 51 |
| 152 | Vicky Sahani | 100 % | 4 minutes 27 seconds | 51 / 51 |
| 153 | ADITI | 100 % | 4 minutes 30 seconds | 51 / 51 |
| 154 | Jhanvi seth | 100 % | 4 minutes 31 seconds | 51 / 51 |
| 155 | Siddhant Rawat | 100 % | 4 minutes 32 seconds | 51 / 51 |
| 156 | Varun Baranwal | 100 % | 4 minutes 32 seconds | 51 / 51 |
| 157 | Abhinav | 100 % | 4 minutes 34 seconds | 51 / 51 |
| 158 | Pratham gour | 100 % | 4 minutes 35 seconds | 51 / 51 |
| 159 | Kajal | 100 % | 4 minutes 36 seconds | 51 / 51 |
| 160 | Divyanjali Keshari | 100 % | 4 minutes 36 seconds | 51 / 51 |
| 161 | Shristi singh | 100 % | 4 minutes 38 seconds | 51 / 51 |
| 162 | Aditi Gupta | 100 % | 4 minutes 38 seconds | 51 / 51 |
| 163 | Varun gupta | 100 % | 4 minutes 41 seconds | 51 / 51 |
| 164 | Prachi | 100 % | 4 minutes 43 seconds | 51 / 51 |
| 165 | Krishna vishwakarma | 100 % | 4 minutes 43 seconds | 51 / 51 |
| 166 | Prachi | 100 % | 4 minutes 47 seconds | 51 / 51 |
| 167 | Anshu | 100 % | 4 minutes 49 seconds | 51 / 51 |
| 168 | Gunja maurya | 100 % | 5 minutes 4 seconds | 51 / 51 |
| 169 | Priya Pandey | 100 % | 5 minutes 6 seconds | 51 / 51 |
| 170 | Rahul sonkar | 100 % | 5 minutes 6 seconds | 51 / 51 |
| 171 | Km chandrakala | 100 % | 5 minutes 7 seconds | 51 / 51 |
| 172 | Neha bind | 100 % | 5 minutes 15 seconds | 51 / 51 |
| 173 | Ashvani Chourasiya | 100 % | 5 minutes 18 seconds | 51 / 51 |
| 174 | Priya Pandey | 100 % | 5 minutes 21 seconds | 51 / 51 |
| 175 | Himanshu Maurya | 100 % | 5 minutes 26 seconds | 51 / 51 |
| 176 | Rituraj Kumar | 100 % | 5 minutes 29 seconds | 51 / 51 |
| 177 | Ashutosh | 100 % | 5 minutes 36 seconds | 51 / 51 |
| 178 | Vijay prajapati | 100 % | 5 minutes 37 seconds | 51 / 51 |
| 179 | Mohammad Imra | 100 % | 5 minutes 39 seconds | 51 / 51 |
| 180 | Ayush vishwakarma | 100 % | 5 minutes 47 seconds | 51 / 51 |
| 181 | Chandani Singh | 100 % | 6 minutes 1 seconds | 51 / 51 |
| 182 | Shashi | 100 % | 6 minutes 5 seconds | 51 / 51 |
| 183 | Aman sonkar | 100 % | 6 minutes 23 seconds | 51 / 51 |
| 184 | aman singh | 100 % | 6 minutes 24 seconds | 51 / 51 |
| 185 | Komal patel | 100 % | 6 minutes 38 seconds | 51 / 51 |
| 186 | Kishan Gupta | 100 % | 6 minutes 56 seconds | 51 / 51 |
| 187 | Ankit kumar | 100 % | 6 minutes 57 seconds | 51 / 51 |
| 188 | CHANDA KUMARI | 100 % | 7 minutes 7 seconds | 51 / 51 |
| 189 | Alam | 100 % | 7 minutes 12 seconds | 51 / 51 |
| 190 | Md imran | 100 % | 7 minutes 38 seconds | 51 / 51 |
| 191 | Sakshi chaurasiya | 100 % | 8 minutes | 51 / 51 |
| 192 | PIYUSH KUMAR SINGH | 100 % | 8 minutes 11 seconds | 51 / 51 |
| 193 | Vishal keshari | 100 % | 9 minutes 1 seconds | 51 / 51 |
| 194 | Vikas | 100 % | 9 minutes 30 seconds | 51 / 51 |
| 195 | Supriya | 100 % | 9 minutes 47 seconds | 51 / 51 |
| 196 | Ajay kumar sonkar | 100 % | 10 minutes 9 seconds | 51 / 51 |
| 197 | Jyoti | 100 % | 10 minutes 19 seconds | 51 / 51 |
| 198 | Om | 100 % | 10 minutes 19 seconds | 51 / 51 |
| 199 | Princy Prajapati | 100 % | 10 minutes 20 seconds | 51 / 51 |
| 200 | Seema | 100 % | 11 minutes 50 seconds | 51 / 51 |
| 201 | Shivam | 98 % | 1 minutes 20 seconds | 50 / 51 |
| 202 | Yash Gupta | 98 % | 1 minutes 36 seconds | 50 / 51 |
| 203 | Yash gupta | 98 % | 1 minutes 40 seconds | 50 / 51 |
| 204 | Yash Gupta | 98 % | 1 minutes 42 seconds | 50 / 51 |
| 205 | Aman Ali | 98 % | 1 minutes 46 seconds | 50 / 51 |
| 206 | Suraj Kumar | 98 % | 2 minutes 3 seconds | 50 / 51 |
| 207 | Rahul patel | 98 % | 2 minutes 7 seconds | 50 / 51 |
| 208 | Yash Gupta | 98 % | 2 minutes 10 seconds | 50 / 51 |
| 209 | Aditya chaurasia | 98 % | 2 minutes 11 seconds | 50 / 51 |
| 210 | Vishal | 98 % | 2 minutes 13 seconds | 50 / 51 |
| 211 | Suraj Kumar | 98 % | 2 minutes 16 seconds | 50 / 51 |
| 212 | Vishal Singh | 98 % | 2 minutes 25 seconds | 50 / 51 |
| 213 | ADITYA | 98 % | 2 minutes 26 seconds | 50 / 51 |
| 214 | Reshma shaikh | 98 % | 2 minutes 29 seconds | 50 / 51 |
| 215 | Vishal Singh | 98 % | 2 minutes 30 seconds | 50 / 51 |
| 216 | Shivam pandey | 98 % | 2 minutes 30 seconds | 50 / 51 |
| 217 | Nandan kumar | 98 % | 2 minutes 30 seconds | 50 / 51 |
| 218 | Vishal Singh | 98 % | 2 minutes 31 seconds | 50 / 51 |
| 219 | Vishal Singh | 98 % | 2 minutes 42 seconds | 50 / 51 |
| 220 | Sonu | 98 % | 2 minutes 51 seconds | 50 / 51 |
| 221 | Aman Ali | 98 % | 2 minutes 55 seconds | 50 / 51 |
| 222 | Rahul patel | 98 % | 2 minutes 55 seconds | 50 / 51 |
| 223 | Rahul patel | 98 % | 2 minutes 56 seconds | 50 / 51 |
| 224 | Vishal | 98 % | 2 minutes 59 seconds | 50 / 51 |
| 225 | Sonu | 98 % | 3 minutes 1 seconds | 50 / 51 |
| 226 | Km Vandana | 98 % | 3 minutes 4 seconds | 50 / 51 |
| 227 | Aman Ali | 98 % | 3 minutes 6 seconds | 50 / 51 |
| 228 | Nandan kumar | 98 % | 3 minutes 12 seconds | 50 / 51 |
| 229 | Sapna sahani | 98 % | 3 minutes 17 seconds | 50 / 51 |
| 230 | Sapna sahani | 98 % | 3 minutes 18 seconds | 50 / 51 |
| 231 | Nandan kumar | 98 % | 3 minutes 21 seconds | 50 / 51 |
| 232 | Naveen kumar | 98 % | 3 minutes 23 seconds | 50 / 51 |
| 233 | Shruti Gupta | 98 % | 3 minutes 25 seconds | 50 / 51 |
| 234 | Janki | 98 % | 3 minutes 26 seconds | 50 / 51 |
| 235 | Priya jaiswal | 98 % | 3 minutes 27 seconds | 50 / 51 |
| 236 | Himanshu singh | 98 % | 3 minutes 28 seconds | 50 / 51 |
| 237 | Nandan kumar | 98 % | 3 minutes 28 seconds | 50 / 51 |
| 238 | Harshit | 98 % | 3 minutes 29 seconds | 50 / 51 |
| 239 | Priya jaiswal | 98 % | 3 minutes 35 seconds | 50 / 51 |
| 240 | Nidhi | 98 % | 3 minutes 43 seconds | 50 / 51 |
| 241 | Shreya Shukla | 98 % | 3 minutes 45 seconds | 50 / 51 |
| 242 | Shivam | 98 % | 3 minutes 48 seconds | 50 / 51 |
| 243 | Mahima jaiswal | 98 % | 3 minutes 48 seconds | 50 / 51 |
| 244 | Utsav Dubey | 98 % | 3 minutes 52 seconds | 50 / 51 |
| 245 | Naveen kumar | 98 % | 3 minutes 56 seconds | 50 / 51 |
| 246 | Shalu upadhyay | 98 % | 3 minutes 59 seconds | 50 / 51 |
| 247 | jeet kumar | 98 % | 4 minutes 1 seconds | 50 / 51 |
| 248 | ANSHU RAJ | 98 % | 4 minutes 11 seconds | 50 / 51 |
| 249 | Naveen kumar | 98 % | 4 minutes 15 seconds | 50 / 51 |
| 250 | Nancy | 98 % | 4 minutes 17 seconds | 50 / 51 |
| 251 | Km Vandana | 98 % | 4 minutes 23 seconds | 50 / 51 |
| 252 | Janki | 98 % | 4 minutes 29 seconds | 50 / 51 |
| 253 | Yash Gupta | 98 % | 4 minutes 29 seconds | 50 / 51 |
| 254 | shivam srivastava | 98 % | 4 minutes 29 seconds | 50 / 51 |
| 255 | Ritesh yadav | 98 % | 4 minutes 31 seconds | 50 / 51 |
| 256 | Km Vandana | 98 % | 4 minutes 32 seconds | 50 / 51 |
| 257 | abhi | 98 % | 4 minutes 36 seconds | 50 / 51 |
| 258 | Priya Jaiswal | 98 % | 4 minutes 39 seconds | 50 / 51 |
| 259 | Kajal | 98 % | 4 minutes 40 seconds | 50 / 51 |
| 260 | Krishna vishwakarma | 98 % | 4 minutes 44 seconds | 50 / 51 |
| 261 | Rp | 98 % | 4 minutes 53 seconds | 50 / 51 |
| 262 | Nilanga | 98 % | 4 minutes 56 seconds | 50 / 51 |
| 263 | VARUN BARANWAL | 98 % | 4 minutes 58 seconds | 50 / 51 |
| 264 | Vishal Singh | 98 % | 4 minutes 59 seconds | 50 / 51 |
| 265 | Abhinav | 98 % | 5 minutes 3 seconds | 50 / 51 |
| 266 | Jhanvi seth | 98 % | 5 minutes 5 seconds | 50 / 51 |
| 267 | Krishna vishwakarma | 98 % | 5 minutes 5 seconds | 50 / 51 |
| 268 | Ashutosh | 98 % | 5 minutes 8 seconds | 50 / 51 |
| 269 | Priya Chaurasia | 98 % | 5 minutes 10 seconds | 50 / 51 |
| 270 | Raksha patel | 98 % | 5 minutes 17 seconds | 50 / 51 |
| 271 | abhinav | 98 % | 5 minutes 28 seconds | 50 / 51 |
| 272 | Ashutosh | 98 % | 5 minutes 30 seconds | 50 / 51 |
| 273 | Shalu yadav | 98 % | 5 minutes 59 seconds | 50 / 51 |
| 274 | Priya chaurasia | 98 % | 6 minutes 3 seconds | 50 / 51 |
| 275 | Priya | 98 % | 6 minutes 14 seconds | 50 / 51 |
| 276 | Aman sonkar | 98 % | 6 minutes 22 seconds | 50 / 51 |
| 277 | Shivam | 98 % | 6 minutes 23 seconds | 50 / 51 |
| 278 | Vandana | 98 % | 6 minutes 23 seconds | 50 / 51 |
| 279 | Nandan kumar | 98 % | 6 minutes 54 seconds | 50 / 51 |
| 280 | latur | 98 % | 7 minutes 10 seconds | 50 / 51 |
| 281 | Radha ojha | 98 % | 7 minutes 27 seconds | 50 / 51 |
| 282 | Mahtab | 98 % | 9 minutes 16 seconds | 50 / 51 |
| 283 | Shivam | 96 % | 1 minutes 44 seconds | 49 / 51 |
| 284 | Vishal Singh | 96 % | 2 minutes 13 seconds | 49 / 51 |
| 285 | Nandan kumar | 96 % | 2 minutes 15 seconds | 49 / 51 |
| 286 | Vishal Singh | 96 % | 2 minutes 17 seconds | 49 / 51 |
| 287 | Vishal Singh | 96 % | 2 minutes 27 seconds | 49 / 51 |
| 288 | Vishal Singh | 96 % | 2 minutes 34 seconds | 49 / 51 |
| 289 | Simran rai | 96 % | 2 minutes 44 seconds | 49 / 51 |
| 290 | Vishal | 96 % | 2 minutes 51 seconds | 49 / 51 |
| 291 | Reshma shaikh | 96 % | 2 minutes 54 seconds | 49 / 51 |
| 292 | Vaishnavi rai | 96 % | 3 minutes 1 seconds | 49 / 51 |
| 293 | Rahul patel | 96 % | 3 minutes 9 seconds | 49 / 51 |
| 294 | Vaishnavi rai | 96 % | 3 minutes 12 seconds | 49 / 51 |
| 295 | Shubham | 96 % | 3 minutes 12 seconds | 49 / 51 |
| 296 | Reshma shaikh | 96 % | 3 minutes 12 seconds | 49 / 51 |
| 297 | Nandan kumar | 96 % | 3 minutes 12 seconds | 49 / 51 |
| 298 | Vishal Singh | 96 % | 3 minutes 17 seconds | 49 / 51 |
| 299 | Shivam | 96 % | 3 minutes 22 seconds | 49 / 51 |
| 300 | Jeet kumar | 96 % | 3 minutes 26 seconds | 49 / 51 |
| 301 | Naveen kumar | 96 % | 3 minutes 32 seconds | 49 / 51 |
| 302 | Jeet kumar | 96 % | 3 minutes 41 seconds | 49 / 51 |
| 303 | Aman Ali | 96 % | 3 minutes 43 seconds | 49 / 51 |
| 304 | Harshit | 96 % | 3 minutes 47 seconds | 49 / 51 |
| 305 | Ritesh yadav | 96 % | 3 minutes 51 seconds | 49 / 51 |
| 306 | Aman Ali | 96 % | 3 minutes 52 seconds | 49 / 51 |
| 307 | Sapna | 96 % | 3 minutes 58 seconds | 49 / 51 |
| 308 | Prachi | 96 % | 4 minutes 2 seconds | 49 / 51 |
| 309 | Priti | 96 % | 4 minutes 3 seconds | 49 / 51 |
| 310 | Prarthana | 96 % | 4 minutes 5 seconds | 49 / 51 |
| 311 | Rahul 6 | 96 % | 4 minutes 5 seconds | 49 / 51 |
| 312 | Janki | 96 % | 4 minutes 9 seconds | 49 / 51 |
| 313 | Vaishnavi rai | 96 % | 4 minutes 11 seconds | 49 / 51 |
| 314 | Ritesh yadav | 96 % | 4 minutes 12 seconds | 49 / 51 |
| 315 | SAPNA | 96 % | 4 minutes 25 seconds | 49 / 51 |
| 316 | Varun Baranwal | 96 % | 4 minutes 29 seconds | 49 / 51 |
| 317 | Sunaina sonkar | 96 % | 4 minutes 30 seconds | 49 / 51 |
| 318 | Nandan kumar | 96 % | 4 minutes 34 seconds | 49 / 51 |
| 319 | Km Vandana | 96 % | 4 minutes 36 seconds | 49 / 51 |
| 320 | Shalu upadhyay | 96 % | 4 minutes 36 seconds | 49 / 51 |
| 321 | Vishal | 96 % | 4 minutes 37 seconds | 49 / 51 |
| 322 | Kanchan sharma | 96 % | 4 minutes 37 seconds | 49 / 51 |
| 323 | Nancy | 96 % | 4 minutes 40 seconds | 49 / 51 |
| 324 | Ritesh yadav | 96 % | 4 minutes 43 seconds | 49 / 51 |
| 325 | Ritik Vishwakarma | 96 % | 4 minutes 47 seconds | 49 / 51 |
| 326 | Aditi Gupta | 96 % | 4 minutes 50 seconds | 49 / 51 |
| 327 | Md imran | 96 % | 4 minutes 54 seconds | 49 / 51 |
| 328 | Vandana | 96 % | 5 minutes 7 seconds | 49 / 51 |
| 329 | Harshit | 96 % | 5 minutes 11 seconds | 49 / 51 |
| 330 | Prachi | 96 % | 5 minutes 14 seconds | 49 / 51 |
| 331 | Khushi | 96 % | 5 minutes 15 seconds | 49 / 51 |
| 332 | nikita sontakke | 96 % | 5 minutes 18 seconds | 49 / 51 |
| 333 | Vicky sahani | 96 % | 5 minutes 24 seconds | 49 / 51 |
| 334 | Gunja maurya | 96 % | 5 minutes 26 seconds | 49 / 51 |
| 335 | Asmita Singh | 96 % | 5 minutes 34 seconds | 49 / 51 |
| 336 | purva | 96 % | 5 minutes 39 seconds | 49 / 51 |
| 337 | gunja maurya | 96 % | 5 minutes 47 seconds | 49 / 51 |
| 338 | Jhanvi seth | 96 % | 5 minutes 56 seconds | 49 / 51 |
| 339 | YASH | 96 % | 5 minutes 57 seconds | 49 / 51 |
| 340 | Md imran | 96 % | 6 minutes 2 seconds | 49 / 51 |
| 341 | Aditi Guta | 96 % | 6 minutes 5 seconds | 49 / 51 |
| 342 | Aditi Gupta | 96 % | 6 minutes 6 seconds | 49 / 51 |
| 343 | Deepu kumar | 96 % | 6 minutes 8 seconds | 49 / 51 |
| 344 | YASH | 96 % | 6 minutes 15 seconds | 49 / 51 |
| 345 | suman | 96 % | 6 minutes 16 seconds | 49 / 51 |
| 346 | Priya Jaiswal | 96 % | 6 minutes 18 seconds | 49 / 51 |
| 347 | Ashutosh | 96 % | 6 minutes 21 seconds | 49 / 51 |
| 348 | latur | 96 % | 6 minutes 39 seconds | 49 / 51 |
| 349 | Pratham gour | 96 % | 6 minutes 43 seconds | 49 / 51 |
| 350 | Vikas | 96 % | 6 minutes 47 seconds | 49 / 51 |
| 351 | Vicky Sahani | 96 % | 6 minutes 56 seconds | 49 / 51 |
| 352 | Md imran | 96 % | 7 minutes 7 seconds | 49 / 51 |
| 353 | Yash Gupta | 96 % | 7 minutes 43 seconds | 49 / 51 |
| 354 | Ayush vishwakarma | 96 % | 8 minutes 48 seconds | 49 / 51 |
| 355 | Priya | 96 % | 9 minutes 48 seconds | 49 / 51 |
| 356 | Harshit | 96 % | 9 minutes 50 seconds | 49 / 51 |
| 357 | Vishal keshari | 96 % | 10 minutes 13 seconds | 49 / 51 |
| 358 | Rahul sonkar | 96 % | 10 minutes 39 seconds | 49 / 51 |
| 359 | Md imran | 96 % | 13 minutes 57 seconds | 49 / 51 |
| 360 | Yash Gupta | 94 % | 1 minutes 32 seconds | 48 / 51 |
| 361 | Yash Gupta | 94 % | 1 minutes 32 seconds | 48 / 51 |
| 362 | Sonu Verma | 94 % | 1 minutes 38 seconds | 48 / 51 |
| 363 | Vishal Singh | 94 % | 2 minutes 27 seconds | 48 / 51 |
| 364 | Jojo | 94 % | 2 minutes 32 seconds | 48 / 51 |
| 365 | Nandan kumar | 94 % | 2 minutes 33 seconds | 48 / 51 |
| 366 | Vishal Singh | 94 % | 2 minutes 35 seconds | 48 / 51 |
| 367 | Suraj Kumar Prajapati | 94 % | 2 minutes 38 seconds | 48 / 51 |
| 368 | Reshma shaikh | 94 % | 2 minutes 39 seconds | 48 / 51 |
| 369 | Reshma shaikh | 94 % | 2 minutes 45 seconds | 48 / 51 |
| 370 | Rahul patel | 94 % | 2 minutes 52 seconds | 48 / 51 |
| 371 | Aman Ali | 94 % | 3 minutes 3 seconds | 48 / 51 |
| 372 | Aman Ali | 94 % | 3 minutes 8 seconds | 48 / 51 |
| 373 | Himanshu singh | 94 % | 3 minutes 9 seconds | 48 / 51 |
| 374 | Naveen kumar | 94 % | 3 minutes 11 seconds | 48 / 51 |
| 375 | Reshma shaikh | 94 % | 3 minutes 12 seconds | 48 / 51 |
| 376 | Aman Ali | 94 % | 3 minutes 12 seconds | 48 / 51 |
| 377 | Shreya Shukla | 94 % | 3 minutes 14 seconds | 48 / 51 |
| 378 | Rahul patel | 94 % | 3 minutes 14 seconds | 48 / 51 |
| 379 | Suraj Kumar | 94 % | 3 minutes 16 seconds | 48 / 51 |
| 380 | Shubhan maithani | 94 % | 3 minutes 18 seconds | 48 / 51 |
| 381 | Aman Ali | 94 % | 3 minutes 20 seconds | 48 / 51 |
| 382 | Reshma shaikh | 94 % | 3 minutes 23 seconds | 48 / 51 |
| 383 | Shubham | 94 % | 3 minutes 29 seconds | 48 / 51 |
| 384 | Shruti Gupta | 94 % | 3 minutes 31 seconds | 48 / 51 |
| 385 | Khushboo rai | 94 % | 3 minutes 37 seconds | 48 / 51 |
| 386 | Janki | 94 % | 3 minutes 38 seconds | 48 / 51 |
| 387 | Rahul Patel | 94 % | 3 minutes 40 seconds | 48 / 51 |
| 388 | Naveen kumar | 94 % | 3 minutes 40 seconds | 48 / 51 |
| 389 | Reshma shakh | 94 % | 3 minutes 45 seconds | 48 / 51 |
| 390 | Rahul patel | 94 % | 3 minutes 46 seconds | 48 / 51 |
| 391 | PIYUSH KUMAR SINGH | 94 % | 3 minutes 47 seconds | 48 / 51 |
| 392 | Himanshu singh | 94 % | 3 minutes 47 seconds | 48 / 51 |
| 393 | Shubham maithani | 94 % | 3 minutes 48 seconds | 48 / 51 |
| 394 | reshma shaikh | 94 % | 3 minutes 49 seconds | 48 / 51 |
| 395 | Khushi | 94 % | 3 minutes 51 seconds | 48 / 51 |
| 396 | Md imran | 94 % | 3 minutes 59 seconds | 48 / 51 |
| 397 | Jeet kumar | 94 % | 3 minutes 59 seconds | 48 / 51 |
| 398 | Anchit | 94 % | 4 minutes 5 seconds | 48 / 51 |
| 399 | Krishna vishwakarma | 94 % | 4 minutes 5 seconds | 48 / 51 |
| 400 | vaishnavi rai | 94 % | 4 minutes 8 seconds | 48 / 51 |
| 401 | Priya Jaiswal | 94 % | 4 minutes 12 seconds | 48 / 51 |
| 402 | Priya jaiswal | 94 % | 4 minutes 15 seconds | 48 / 51 |
| 403 | Rahul | 94 % | 4 minutes 18 seconds | 48 / 51 |
| 404 | Priya jaiswal | 94 % | 4 minutes 26 seconds | 48 / 51 |
| 405 | ujjwal kumar | 94 % | 4 minutes 27 seconds | 48 / 51 |
| 406 | Dikshka | 94 % | 4 minutes 44 seconds | 48 / 51 |
| 407 | shivam srivastava | 94 % | 4 minutes 51 seconds | 48 / 51 |
| 408 | Princy Prajapati | 94 % | 4 minutes 57 seconds | 48 / 51 |
| 409 | Vivek | 94 % | 4 minutes 57 seconds | 48 / 51 |
| 410 | Janki | 94 % | 4 minutes 58 seconds | 48 / 51 |
| 411 | RAKSHA PATEL | 94 % | 4 minutes 58 seconds | 48 / 51 |
| 412 | Krishna vishwakarma | 94 % | 5 minutes 1 seconds | 48 / 51 |
| 413 | Vishal Singh | 94 % | 5 minutes 4 seconds | 48 / 51 |
| 414 | Deepu kumar | 94 % | 5 minutes 7 seconds | 48 / 51 |
| 415 | Shivam Srivastava | 94 % | 5 minutes 9 seconds | 48 / 51 |
| 416 | Priya chaurasia | 94 % | 5 minutes 11 seconds | 48 / 51 |
| 417 | Aman Ali | 94 % | 5 minutes 19 seconds | 48 / 51 |
| 418 | sAJAN | 94 % | 5 minutes 23 seconds | 48 / 51 |
| 419 | Prachi | 94 % | 5 minutes 31 seconds | 48 / 51 |
| 420 | Vijay | 94 % | 5 minutes 36 seconds | 48 / 51 |
| 421 | Vandana | 94 % | 5 minutes 38 seconds | 48 / 51 |
| 422 | jeetha | 94 % | 5 minutes 48 seconds | 48 / 51 |
| 423 | Nilanga | 94 % | 5 minutes 53 seconds | 48 / 51 |
| 424 | VARUN BARANWAL | 94 % | 6 minutes 12 seconds | 48 / 51 |
| 425 | Nancy | 94 % | 6 minutes 27 seconds | 48 / 51 |
| 426 | YASH | 94 % | 6 minutes 55 seconds | 48 / 51 |
| 427 | Aditi Gupta | 94 % | 6 minutes 57 seconds | 48 / 51 |
| 428 | Priya Jaiswal | 94 % | 7 minutes 9 seconds | 48 / 51 |
| 429 | Gunja maurya | 94 % | 7 minutes 13 seconds | 48 / 51 |
| 430 | Vishal Singh | 94 % | 7 minutes 13 seconds | 48 / 51 |
| 431 | Varun Baranwal | 94 % | 7 minutes 14 seconds | 48 / 51 |
| 432 | Ashutosh | 94 % | 7 minutes 22 seconds | 48 / 51 |
| 433 | Nandan kumar | 94 % | 7 minutes 45 seconds | 48 / 51 |
| 434 | Mahima jaiswal | 94 % | 7 minutes 56 seconds | 48 / 51 |
| 435 | Ayush vishwakarma | 94 % | 8 minutes 14 seconds | 48 / 51 |
| 436 | Gaurav | 94 % | 8 minutes 50 seconds | 48 / 51 |
| 437 | Nancy | 94 % | 8 minutes 52 seconds | 48 / 51 |
| 438 | Md imran | 94 % | 9 minutes 2 seconds | 48 / 51 |
| 439 | aditya chaurasia | 94 % | 9 minutes 46 seconds | 48 / 51 |
| 440 | Tanu singh | 94 % | 11 minutes 11 seconds | 48 / 51 |
| 441 | Jojo | 92 % | 2 minutes 29 seconds | 47 / 51 |
| 442 | Reshma shaikh | 92 % | 2 minutes 34 seconds | 47 / 51 |
| 443 | Reshma shaikh | 92 % | 2 minutes 45 seconds | 47 / 51 |
| 444 | Reshma shaikh | 92 % | 2 minutes 47 seconds | 47 / 51 |
| 445 | Khushi | 92 % | 3 minutes 16 seconds | 47 / 51 |
| 446 | Shreya Shukla | 92 % | 3 minutes 25 seconds | 47 / 51 |
| 447 | Shreya Shukla | 92 % | 3 minutes 31 seconds | 47 / 51 |
| 448 | Nidhi | 92 % | 3 minutes 33 seconds | 47 / 51 |
| 449 | Naveen | 92 % | 3 minutes 35 seconds | 47 / 51 |
| 450 | Ritik Vishwakarma | 92 % | 3 minutes 35 seconds | 47 / 51 |
| 451 | Prarthana patel | 92 % | 3 minutes 39 seconds | 47 / 51 |
| 452 | Khushboo rai | 92 % | 3 minutes 41 seconds | 47 / 51 |
| 453 | Shruti Gupta | 92 % | 3 minutes 49 seconds | 47 / 51 |
| 454 | Shubham maithani | 92 % | 3 minutes 58 seconds | 47 / 51 |
| 455 | Naveen Kumar | 92 % | 4 minutes 5 seconds | 47 / 51 |
| 456 | Shreya Shukla | 92 % | 4 minutes 23 seconds | 47 / 51 |
| 457 | Vaishnavi rai | 92 % | 4 minutes 26 seconds | 47 / 51 |
| 458 | Raksha patel | 92 % | 4 minutes 26 seconds | 47 / 51 |
| 459 | Khushboo rai | 92 % | 4 minutes 27 seconds | 47 / 51 |
| 460 | Varun Gupta | 92 % | 4 minutes 27 seconds | 47 / 51 |
| 461 | Rahul patel | 92 % | 4 minutes 29 seconds | 47 / 51 |
| 462 | Singh Shristy | 92 % | 4 minutes 36 seconds | 47 / 51 |
| 463 | Janki | 92 % | 4 minutes 36 seconds | 47 / 51 |
| 464 | Tanu prajapati | 92 % | 4 minutes 42 seconds | 47 / 51 |
| 465 | Krishna vishwakarma | 92 % | 4 minutes 43 seconds | 47 / 51 |
| 466 | Raksha | 92 % | 4 minutes 47 seconds | 47 / 51 |
| 467 | Km Vandana | 92 % | 5 minutes 2 seconds | 47 / 51 |
| 468 | Vandana | 92 % | 5 minutes 5 seconds | 47 / 51 |
| 469 | Priya Jaiswal | 92 % | 5 minutes 10 seconds | 47 / 51 |
| 470 | Gunja | 92 % | 5 minutes 13 seconds | 47 / 51 |
| 471 | Nancy | 92 % | 5 minutes 14 seconds | 47 / 51 |
| 472 | Shalu upadhyay | 92 % | 5 minutes 22 seconds | 47 / 51 |
| 473 | Prachi | 92 % | 5 minutes 27 seconds | 47 / 51 |
| 474 | Prachi | 92 % | 5 minutes 37 seconds | 47 / 51 |
| 475 | Nancy | 92 % | 5 minutes 47 seconds | 47 / 51 |
| 476 | Vishal Bind | 92 % | 5 minutes 51 seconds | 47 / 51 |
| 477 | Mahima jaiswal | 92 % | 5 minutes 59 seconds | 47 / 51 |
| 478 | Good | 92 % | 6 minutes 8 seconds | 47 / 51 |
| 479 | Varun gupta | 92 % | 6 minutes 10 seconds | 47 / 51 |
| 480 | Radha ojha | 92 % | 6 minutes 11 seconds | 47 / 51 |
| 481 | Priya | 92 % | 6 minutes 12 seconds | 47 / 51 |
| 482 | Prachi | 92 % | 6 minutes 13 seconds | 47 / 51 |
| 483 | YASH | 92 % | 6 minutes 38 seconds | 47 / 51 |
| 484 | Nahi pata | 92 % | 6 minutes 55 seconds | 47 / 51 |
| 485 | Ayush vishwakarma | 92 % | 7 minutes 2 seconds | 47 / 51 |
| 486 | Aditi Gupta | 92 % | 8 minutes 10 seconds | 47 / 51 |
| 487 | Aman Ali | 92 % | 8 minutes 17 seconds | 47 / 51 |
| 488 | Nitish thakur | 92 % | 8 minutes 19 seconds | 47 / 51 |
| 489 | charles | 92 % | 9 minutes 21 seconds | 47 / 51 |
| 490 | Mona | 92 % | 10 minutes 19 seconds | 47 / 51 |
| 491 | Sindhu | 90 % | 3 minutes 16 seconds | 19 / 21 |
| 492 | Ritik Vishwakarma | 90 % | 3 minutes 20 seconds | 46 / 51 |
| 493 | Prarthana | 90 % | 3 minutes 25 seconds | 46 / 51 |
| 494 | Reshma shaikh | 90 % | 3 minutes 26 seconds | 46 / 51 |
| 495 | Aman | 90 % | 3 minutes 29 seconds | 46 / 51 |
| 496 | Aman Ali | 90 % | 3 minutes 30 seconds | 46 / 51 |
| 497 | Khushboo rai | 90 % | 3 minutes 33 seconds | 46 / 51 |
| 498 | Naveen kumar | 90 % | 3 minutes 36 seconds | 46 / 51 |
| 499 | Shubham maithani | 90 % | 3 minutes 41 seconds | 46 / 51 |
| 500 | Naveen kumar | 90 % | 3 minutes 43 seconds | 46 / 51 |
November Month Tally Prime Online Test See Toppers
October Month Tally Prime Online Test
September Month Tally Prime Online Test
August Month Tally Prime Online Test
July Month Tally Prime Online Test
June Month Tally Prime Online Test
Toppers Listed of November Months in Accounting
(Note: Rank May Change Until End Date of Test)
1st Ranked Vivek Jaiswal 51/51 in 1:09 on 2023-11-25 14:22:05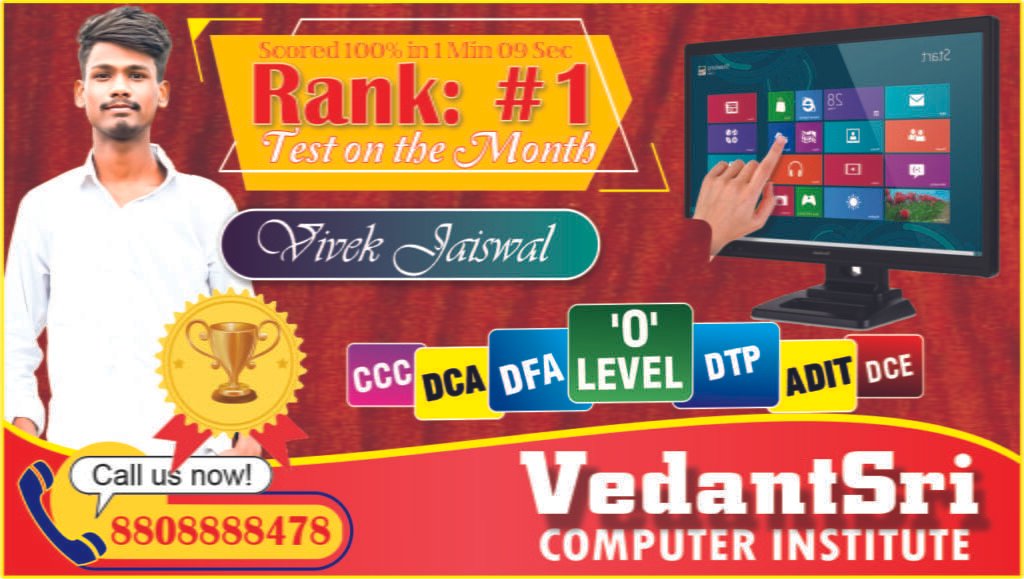 2nd Ranked Rahul Gupta 51/51 in 1:30 on 2023-11-25 13:14:09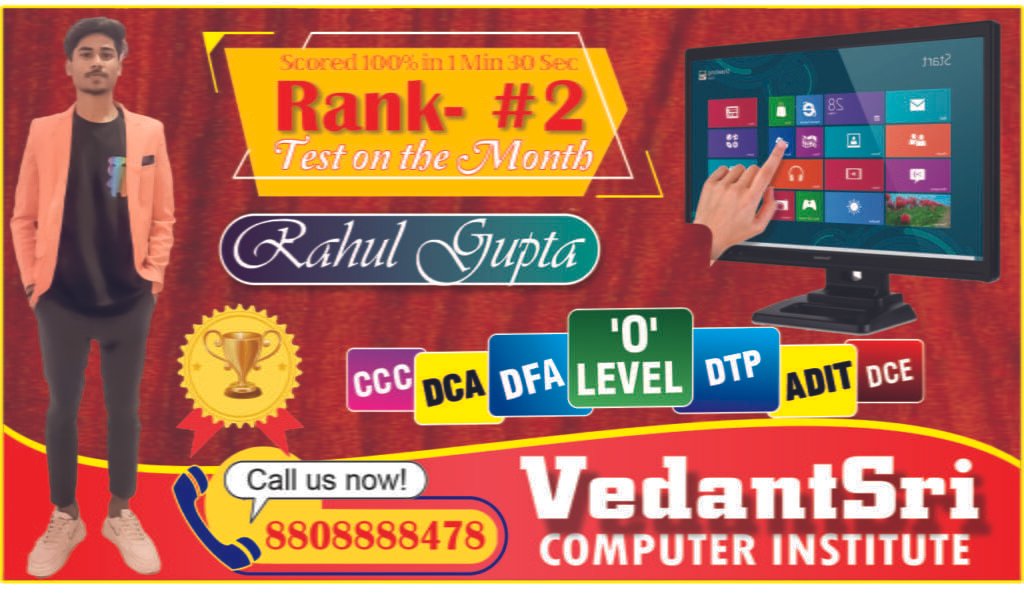 2nd Ranked Yash Gupta 51/51 in 1:30 on 2023-11-25 13:14:09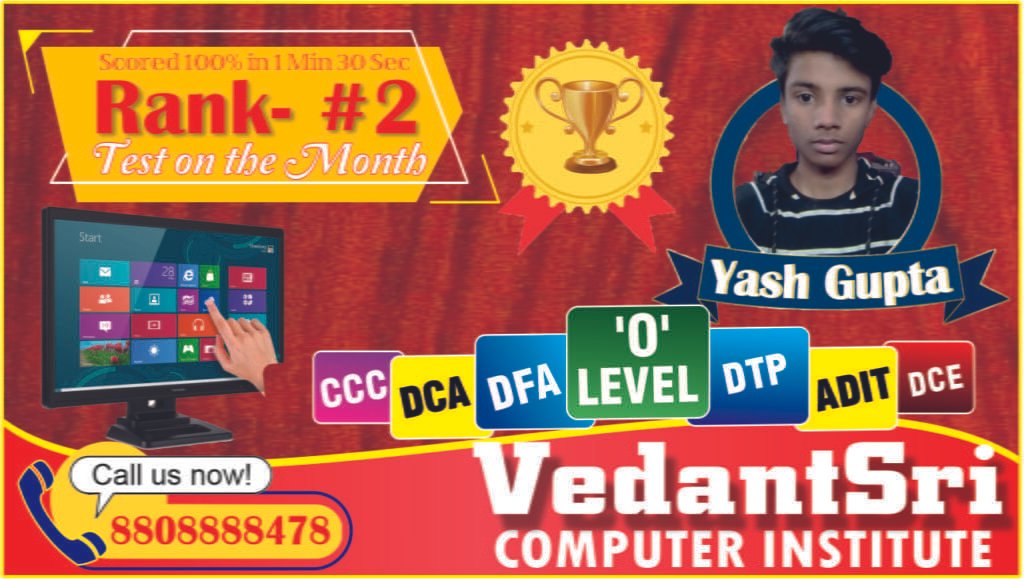 4th Ranked Aditya Chaurasia 51/51 in 1:47 on 2023-11-25 13:14:09
6th Ranked Aditya Baranwal 51/51 in 1:47 on 2023-11-25 13:14:09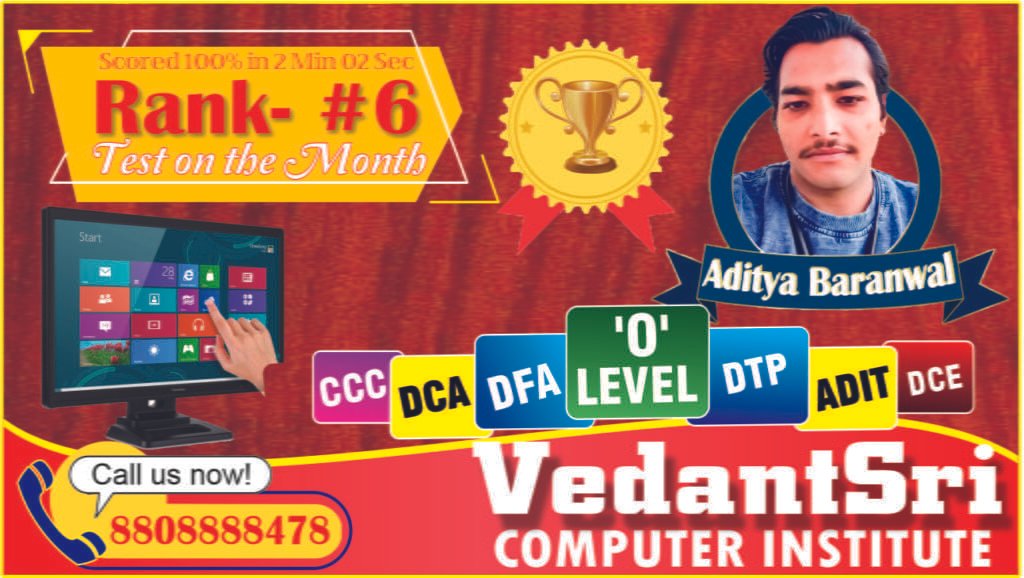 Rank Topper Listed Varun Baranwal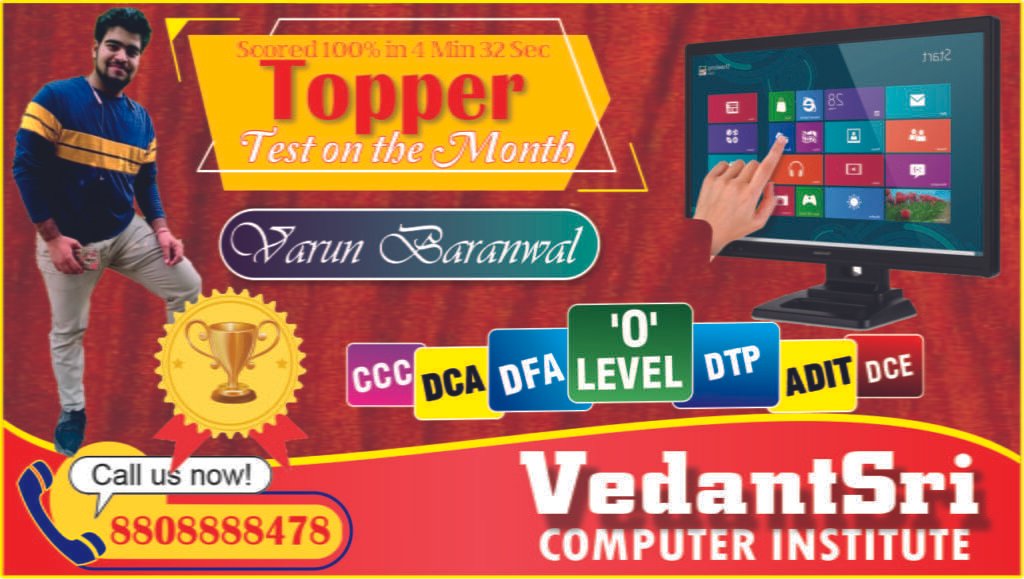 Rank Topper Listed Vicky Sahani
Rank Topper Listed Varun Gupta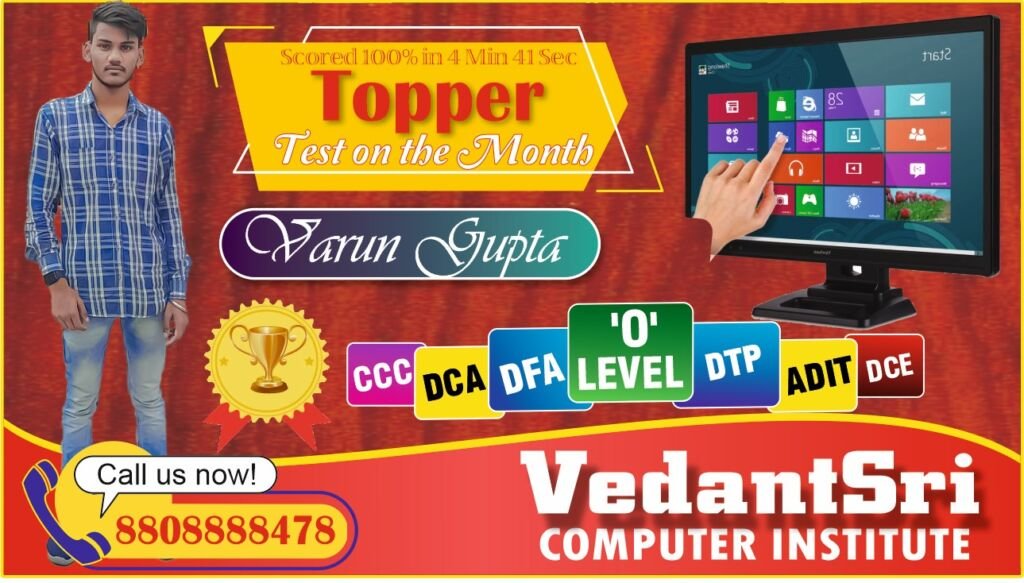 Rank Topper Listed Sunaina Sonkar
Rank Topper Listed Sumit Kumar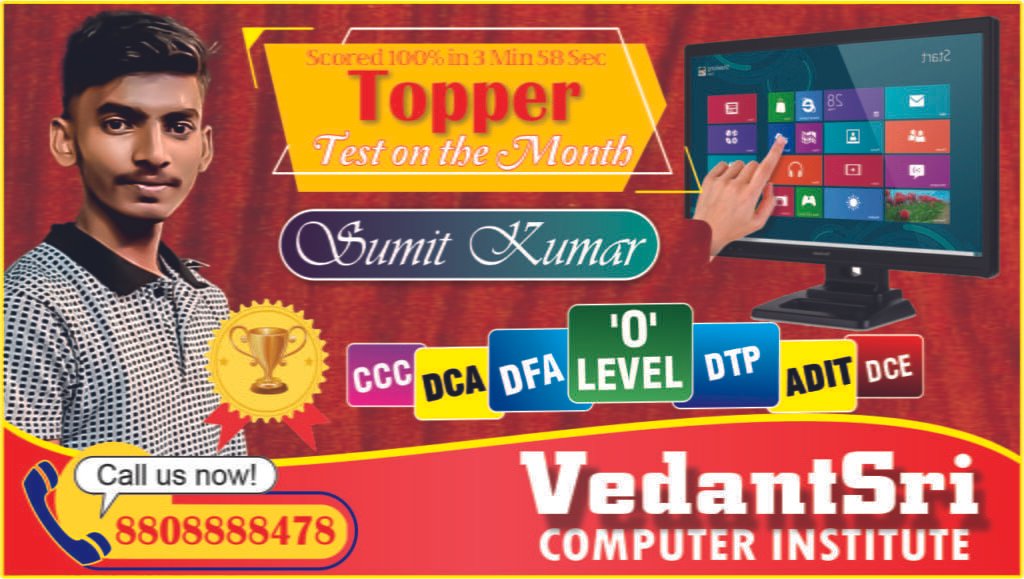 Rank Topper Listed Shalu Upadhyay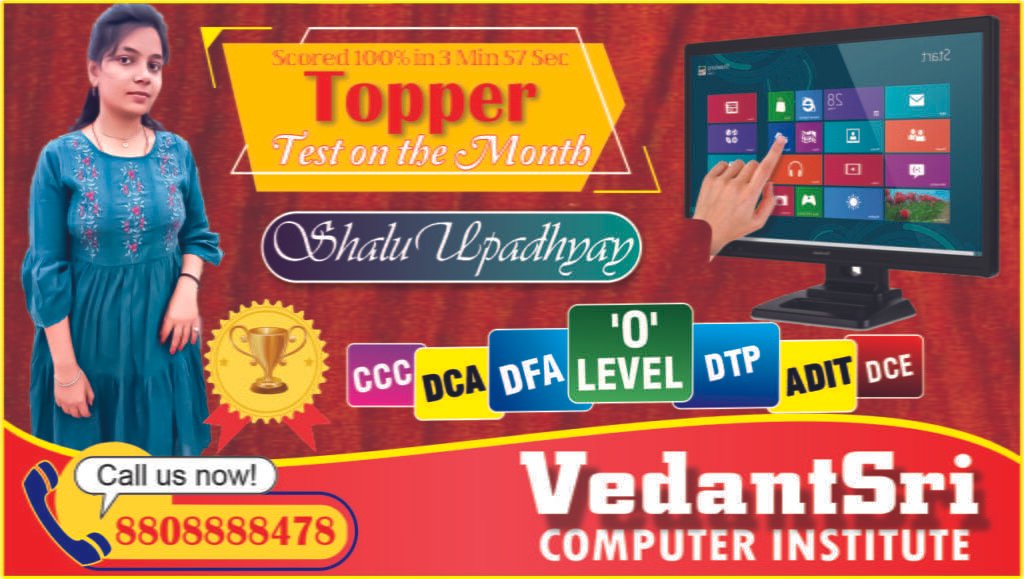 Rank Topper Listed Pratham Gaur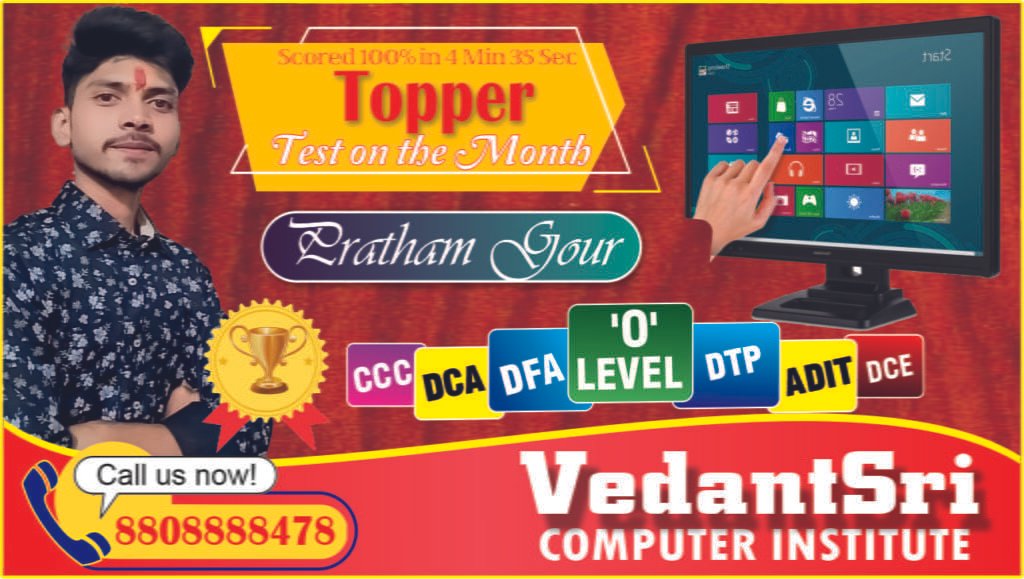 Rank Topper Listed Krishna Vishwakarma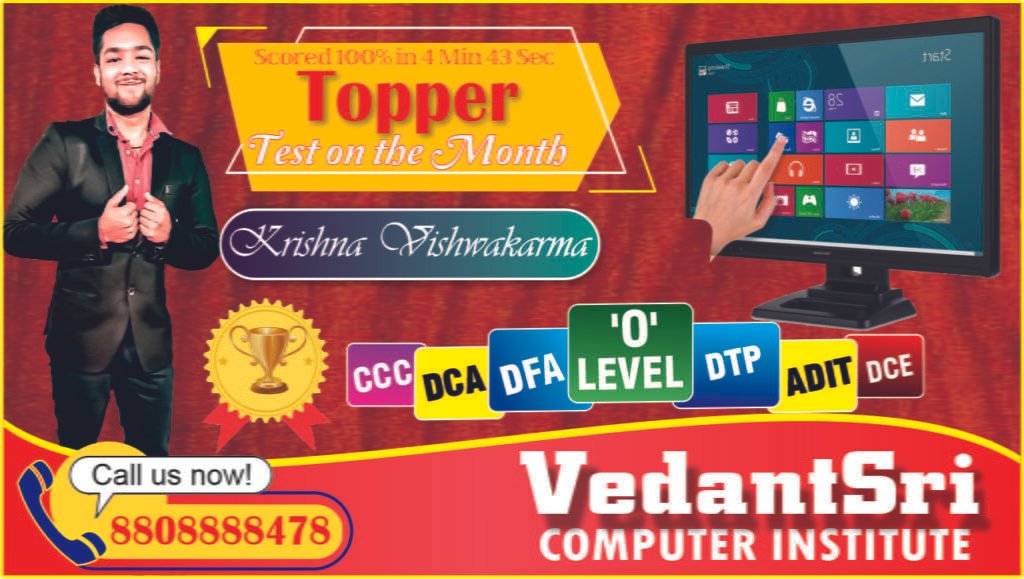 Rank Topper Listed Km Chandrakala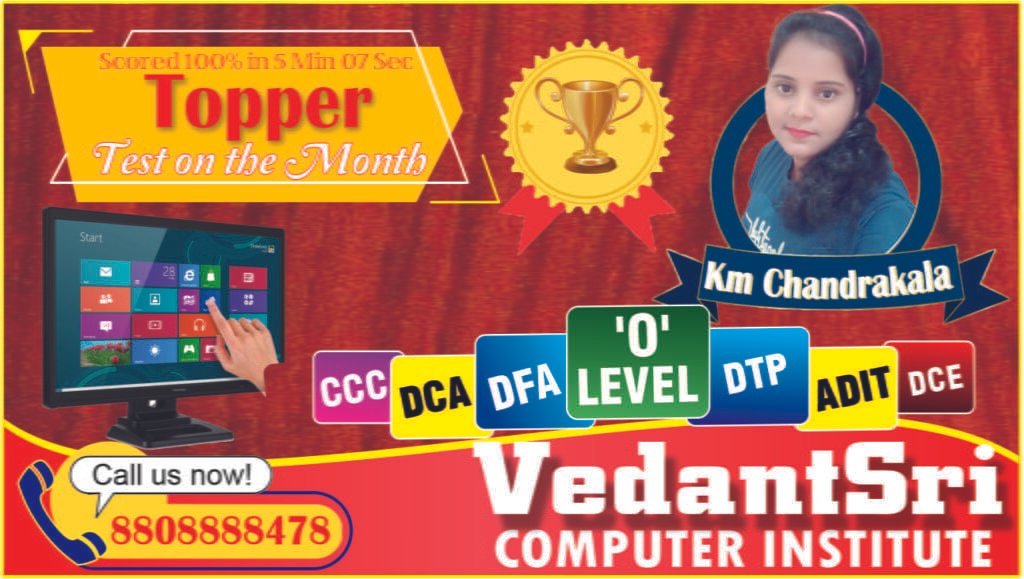 Rank Topper Listed Khushi Sahani
Rank Topper Listed Jeet Kumar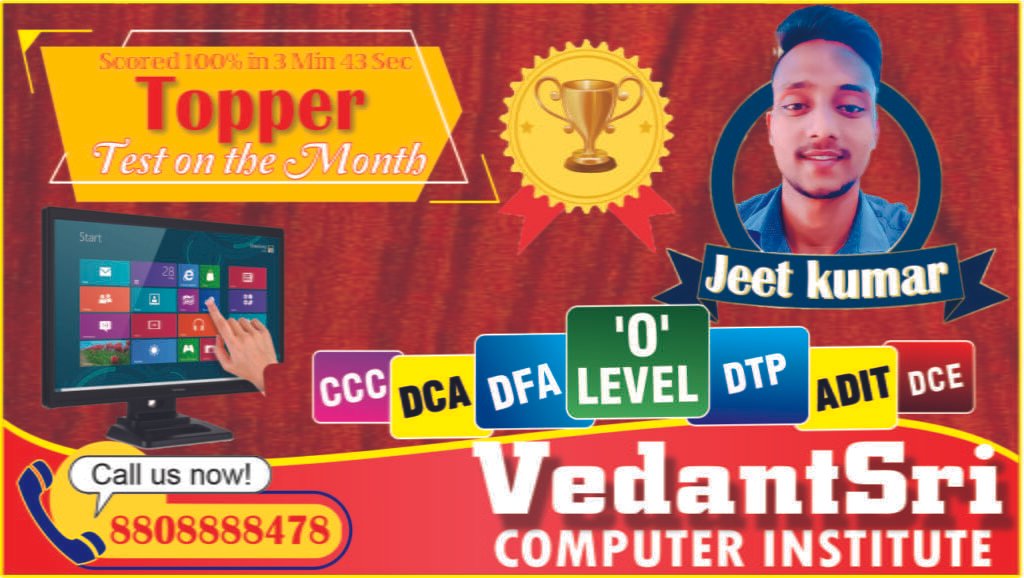 Rank Topper Listed Janki Vishwakarma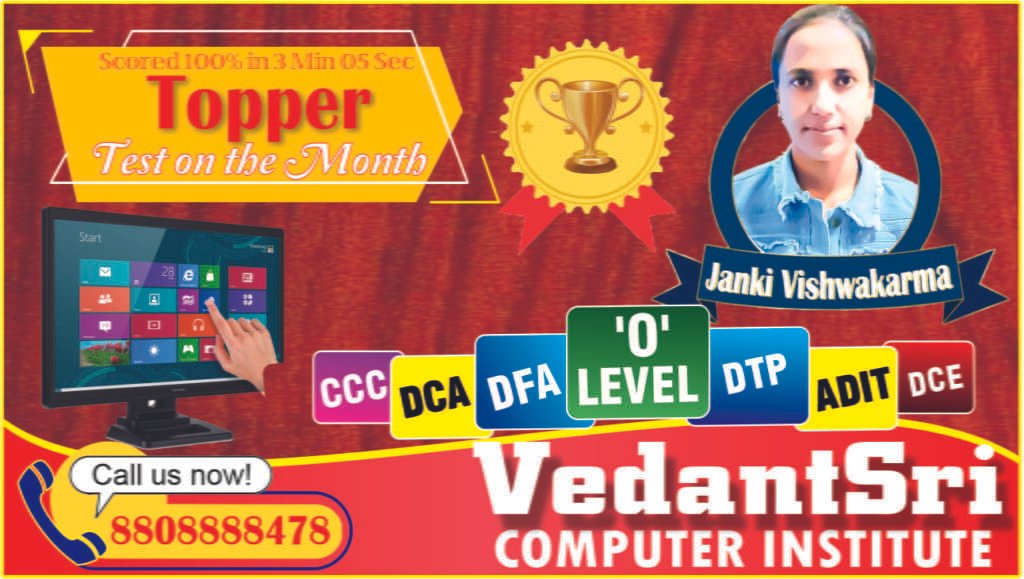 Rank Topper Listed Ishita Bellingham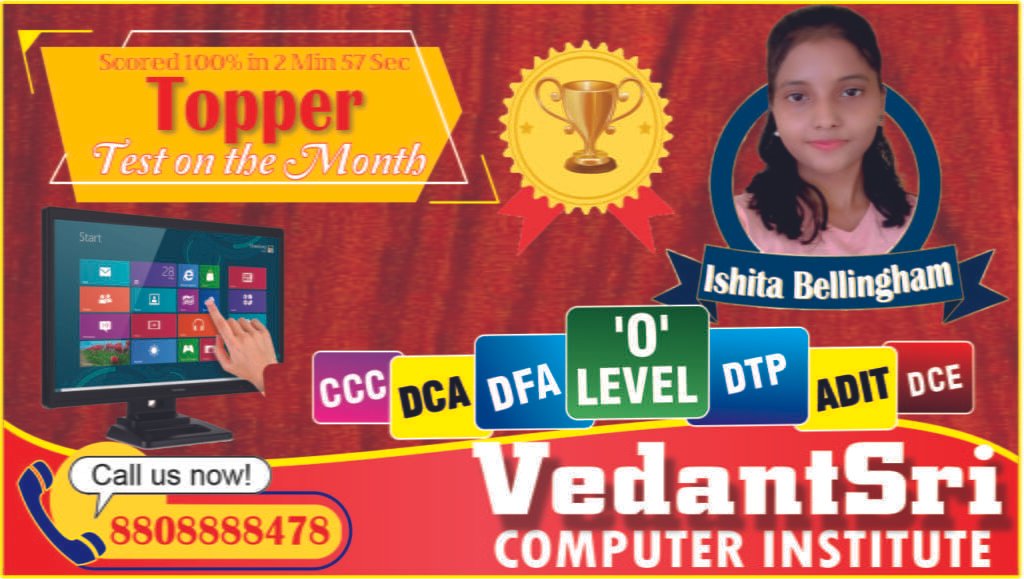 Rank Topper Listed Deepu Kumar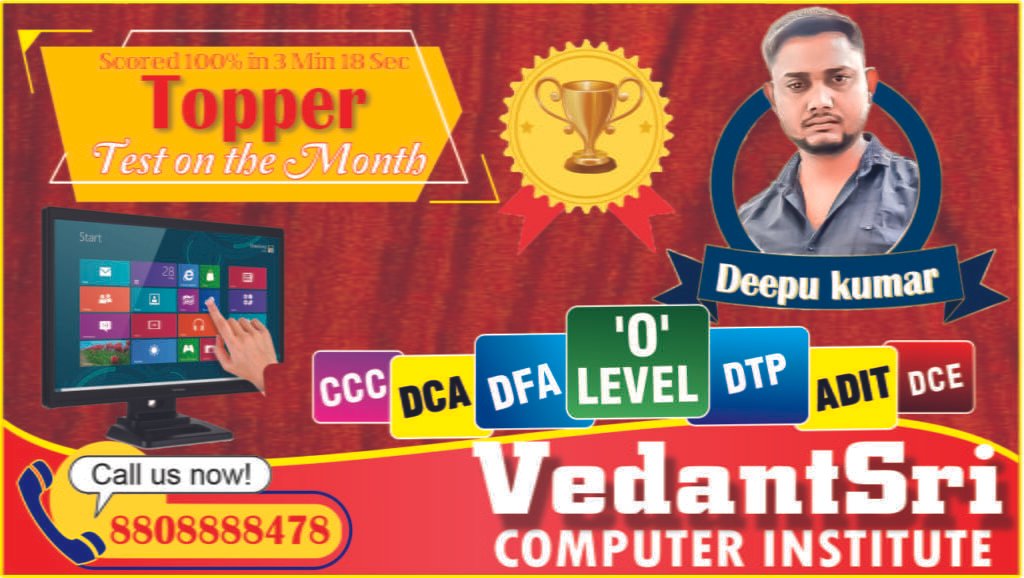 Rank Topper Listed Ashutosh Devvanshi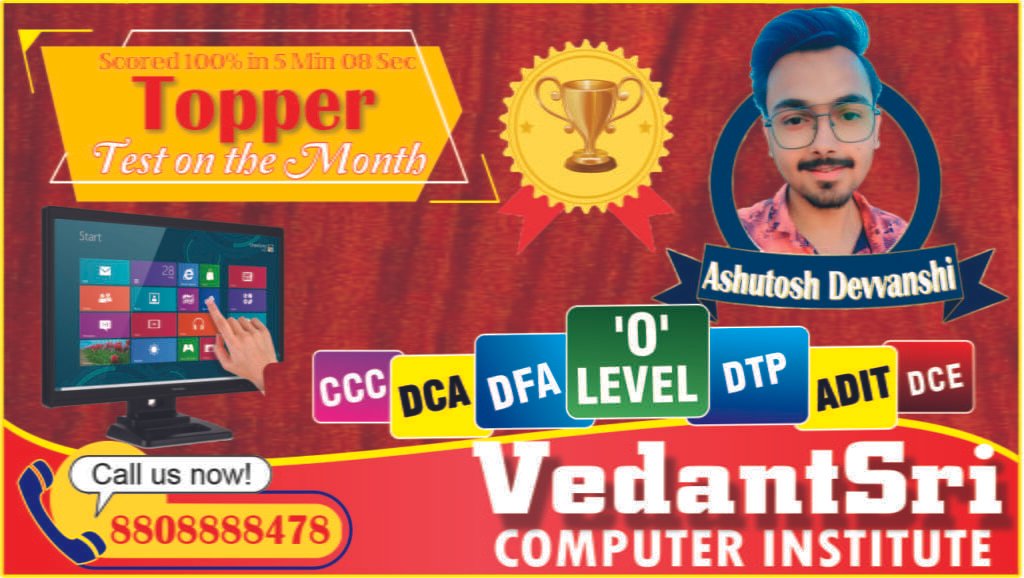 Rank Topper Listed Ankit Kumar
Rank Topper Listed Anchit Arya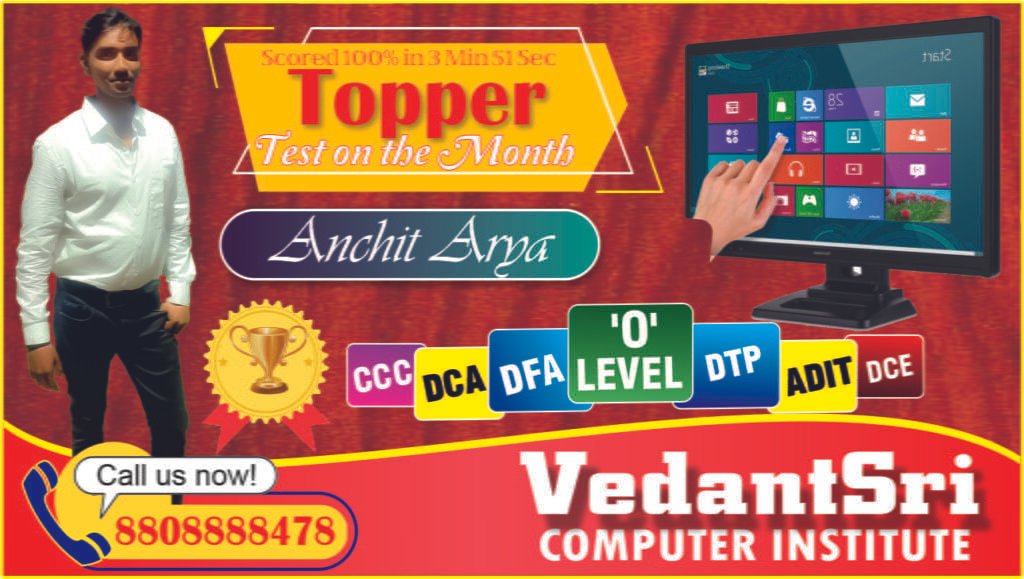 To Know Tally Prime Course Fees, Syllabus, Duration, Jobs, Scope, Admission and Institute Details
Launch on a journey of knowledge and skill enhancement with our Tally Prime Online Test Series-5623 at www.vedantsri.net Elevate your proficiency in Tally Prime, the cutting-edge business accounting software, through our carefully crafted online assessments. Whether you're a beginner eager to grasp the fundamentals or a seasoned professional aiming to refine your expertise, our tests cater to all levels of proficiency.
Explore a dynamic range of questions designed to assess and strengthen your understanding of Tally Prime's functionalities. Join us at www.vedantsri.net for an immersive online learning experience that empowers you to master Tally Prime and excel in the world of business accounting. Challenge yourself, track your progress, and unlock new levels of proficiency with our Tally Prime Online Test – your gateway to success in the world of finance and accounting.
Dive into the world of Tally Prime with confidence and competence through our Tally Prime Online Test on www.vedantsri.net Our carefully curated assessments cover a comprehensive array of topics, ensuring a holistic understanding of Tally Prime's features and capabilities. Whether you're aiming to streamline your business processes, enhance financial management, or simply boost your career prospects, our online tests are your key to success.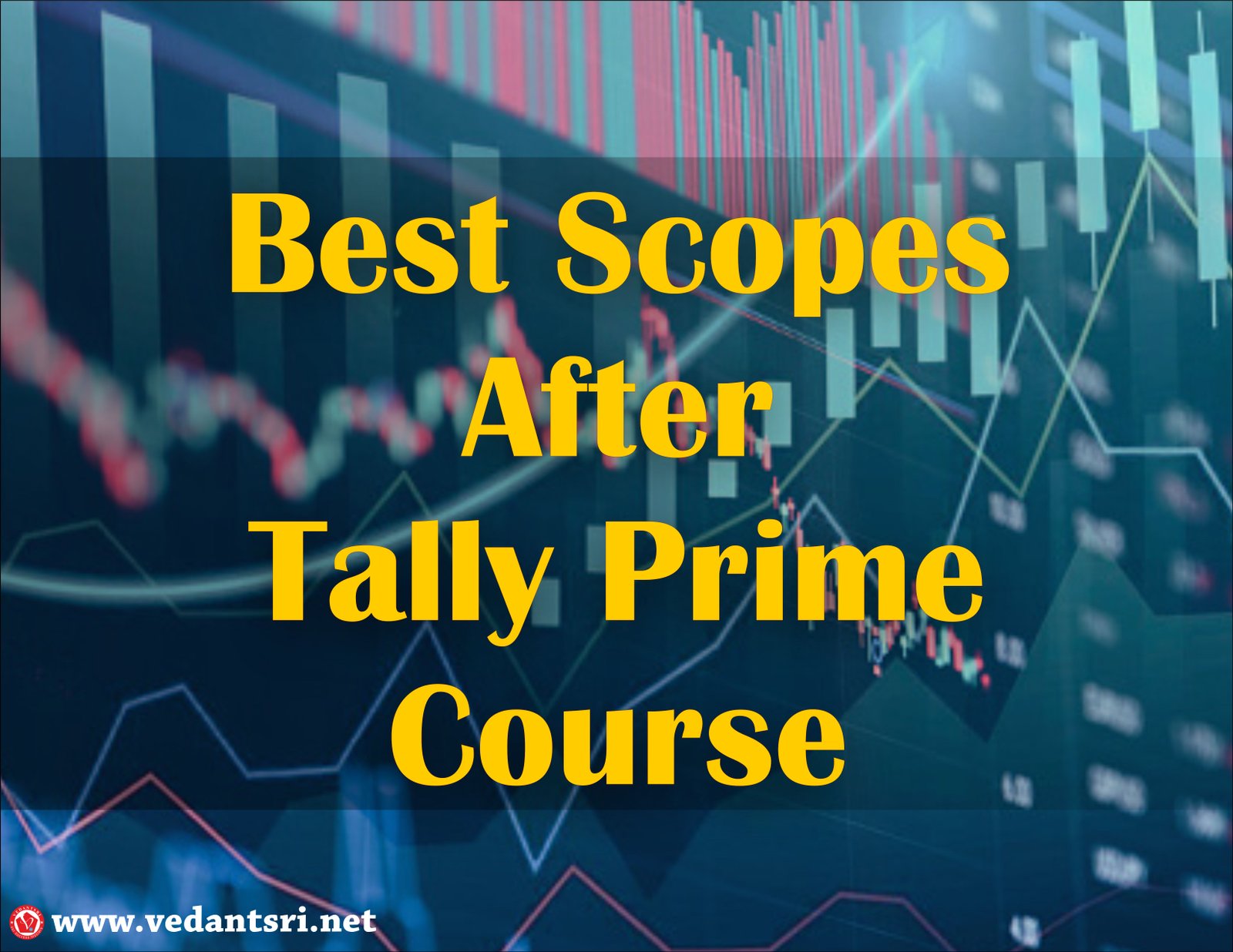 Discover an interactive and user-friendly platform that adapts to your learning pace. Our Tally Prime Online Test is designed to accommodate beginners seeking a solid foundation and experts aiming to stay at the forefront of the latest advancements. With a diverse range of questions, real-world scenarios, and practical applications, our tests provide an immersive learning experience.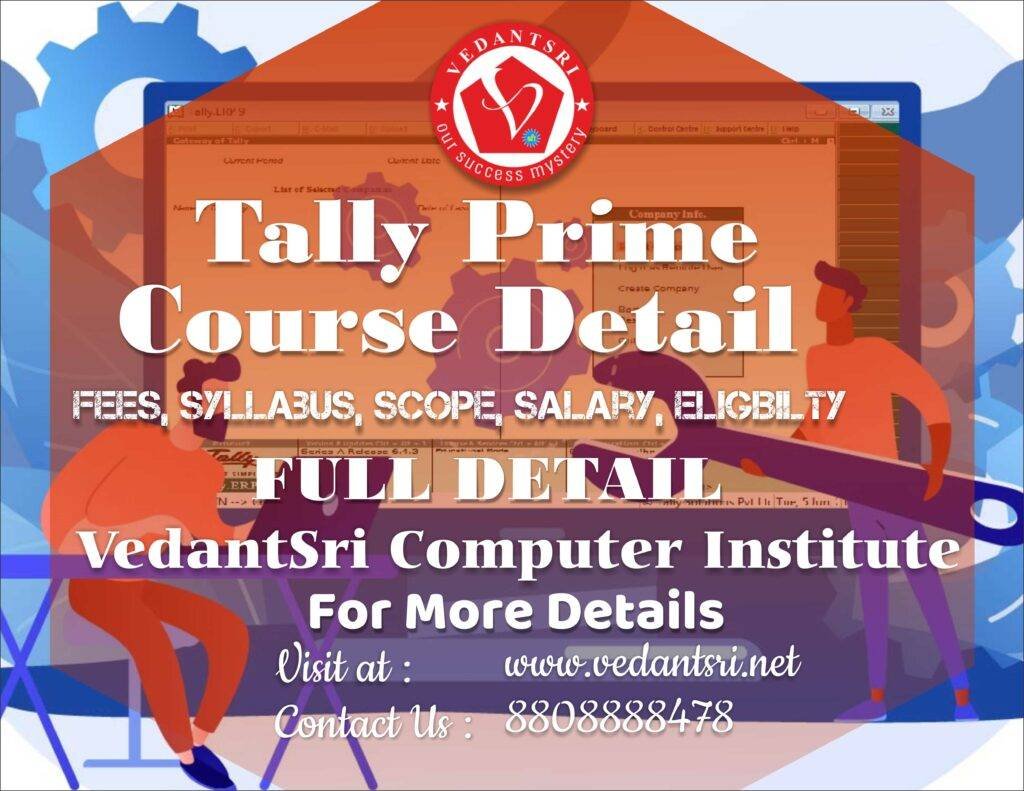 Navigate through the intricacies of Tally Prime, from basic functionalities to advanced features, all while enjoying the flexibility of online learning. Track your progress, identify areas for improvement, and celebrate your successes as you embark on this enriching journey. Join us at VedantSri.net and redefine your Tally Prime expertise. Elevate your accounting skills, boost your confidence, and unlock new opportunities in the ever-evolving landscape of finance. Let VedantSri.net be your guide to mastering Tally Prime – where knowledge meets success!
Important Links
1-VedantSri Official Website:- https://vedantsri.com
2-Course Store Website:- https://vedantsri.in
3-Jobs Assist Website:- https://www.jobdo.in
4-MS Word Class:- https://mswordclass.com/
5-Corel Free Class:- https://corelclass.com/
6-Free Excel Class:- https://msexcelclass.com/